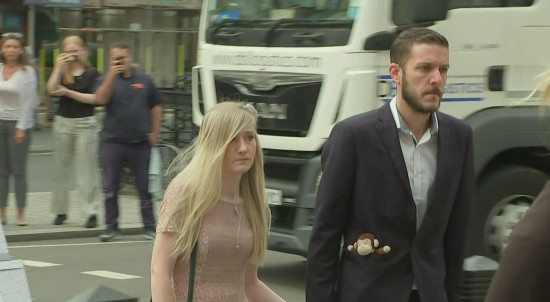 The parents of baby Charlie Gard stormed out of the High Court today after a dispute with the judge during a hearing to determine the critically ill 11-month-old's future.
Chris Gard, 33, and Connie Yates, 31, are engaged in a long-running legal battle with Great Ormond Street Children's Hospital, where Charlie is on life support, over whether he should be allowed to travel to the US for experimental treatment.
The couple left the court angrily after a Mr Justice Francis referred to comments they had made three months previously.
Francis said the parents had previously told a hearing that they were fighting for an improvement in Charlie's condition rather than to maintain his current state, in which he is unable to see, hear, move, cry or swallow.
"I didn't say he's suffering," shouted Yates furiously, according to The Independent.
She then left the room with Charlie's father and their solicitor, leaving the boy's toy monkey on the court bench.
Francis then adjourned proceedings for lunch and the couple returned for the afternoon session.
On Monday the couple were given 48 hours to present new evidence as to why Charlie should receive nucleoside therapy in the US for his mitochondrial depletion syndrome, a condition that causes progressive muscle weakness and brain damage.
The parents' lawyer Grant Armstrong quoted a doctor from an Italian hospital who claims that the experimental treatment could potentially improve Charlie's condition.
Armstrong said it was an "appropriate treatment" for Charlie, adding that it was the court was addressing issues at "the cutting edge of science".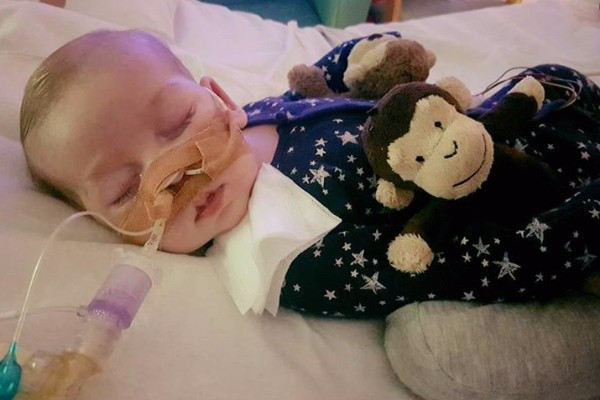 Great Ormond Street Hospital won the initial case brought by the parents and a subsequent appeal, which is under challenge in the present hearing.
Doctors at Great Ormond Street do not believe that Charlie will recover and argue that it is more humane to turn off his life support.