The editor of the satirical French magazine Charlie Hebdo said he defends the right to publish controversial religious cartoons, citing freedom of speech and religion, after the satirical weekly's publication of a cartoon of the Prophet Mohammed sparked violent clashes, including deaths, in some Muslim countries.
The cartoon image of Mohammed outraged many in the Muslim world, triggering demonstrations that turned violent in Algeria, Niger and Pakistan.
In Niger 10 people were killed in violent protests against the French publication's cartoon depicting the prophet. Police fired tear gas at crowds of stone-throwing Muslim youths who set fire to churches and looted shops in the capital Niamey.
President Mahamadou Issoufou joined the unity march in Paris last weekend alongside French President Francois Hollande.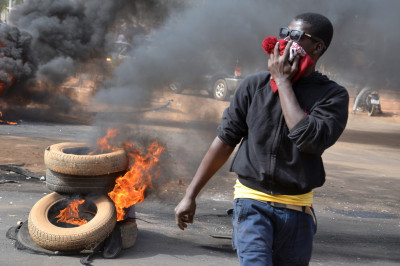 Protesters in many cities in Pakistan burned the French flag and effigies of the Francoi Hollande, calling for the banning of the weekly satirical magazine. One protest paid tribute to the brothers who attacked the magazine's offices.
The biggest protest took place in the eastern city of Lahore, where over 10,000 supporters of the hard-line Jamaat-ud-Dawa organisation chanted "Down with Charlie Hebdo" and "Death to blasphemers".
A group gathered in front of the Lahore Press Club to pay homage to the Kouachi brothers who attacked the Charlie Hebdo offices in Paris, killing 12 people.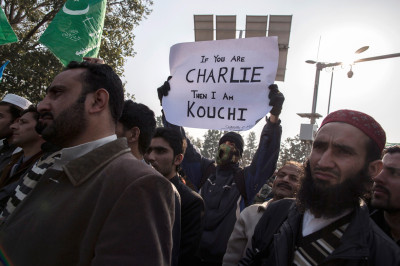 Tens of thousands of people gathered in the Russian breakaway state of Chechnya to rally against Charlie Hebdo.
They marched through the streets of Grozny, the capital of the predominantly Muslim region.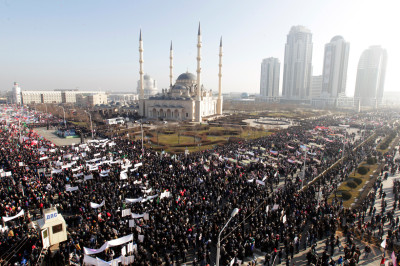 Afghans burned the French flag as they chanted "Death to France" during a rally against the satirical magazine Charlie Hebdo.
Protesters in Jalalabad demanded the French Embassy in Kabul be shut down and that the French government apologise to Muslims.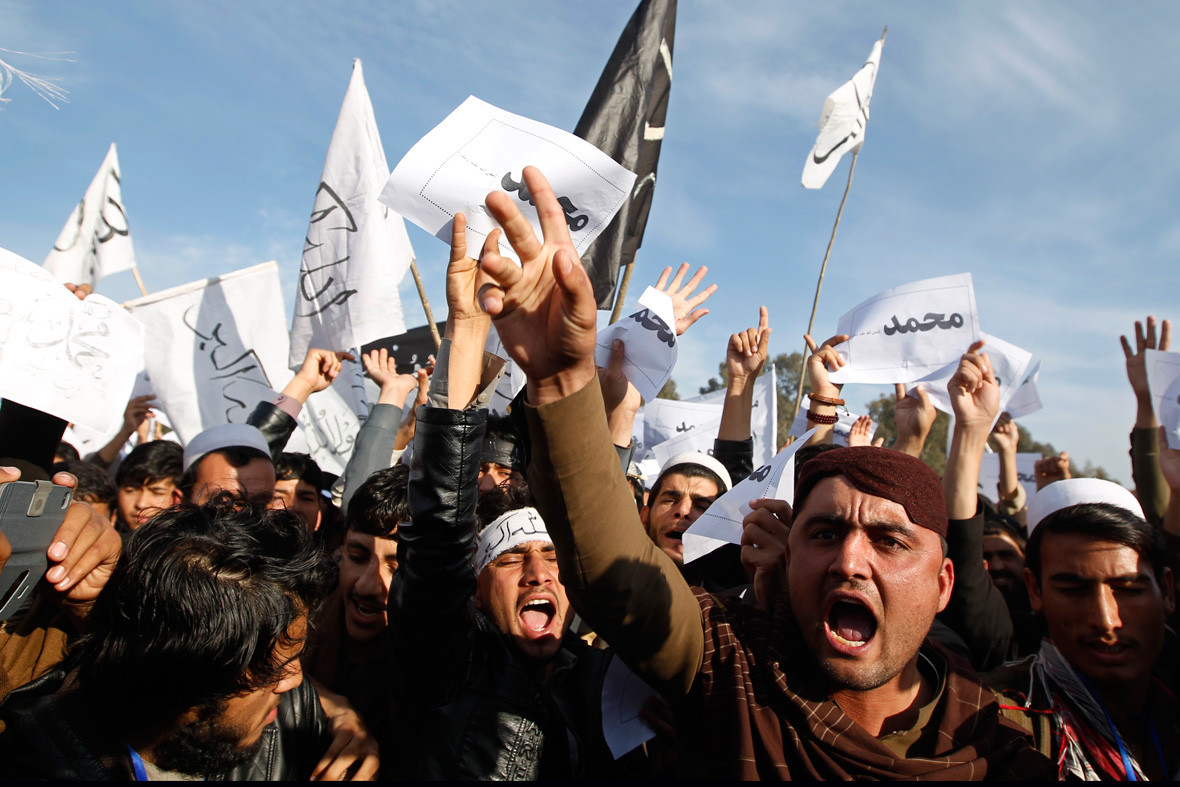 French President Francois Hollande said anti-Charlie Hebdo protesters in other countries do not understand France's attachment to freedom of speech.
"We've supported these countries in the fight against terrorism," Hollande said. "I still want to express my solidarity (towards them), but at the same time France has principles and values, in particular freedom of expression."