Niger: Christian churches set alight by protestors angry over Charlie Hebdo's cartoon depiction of Prophet Muhammed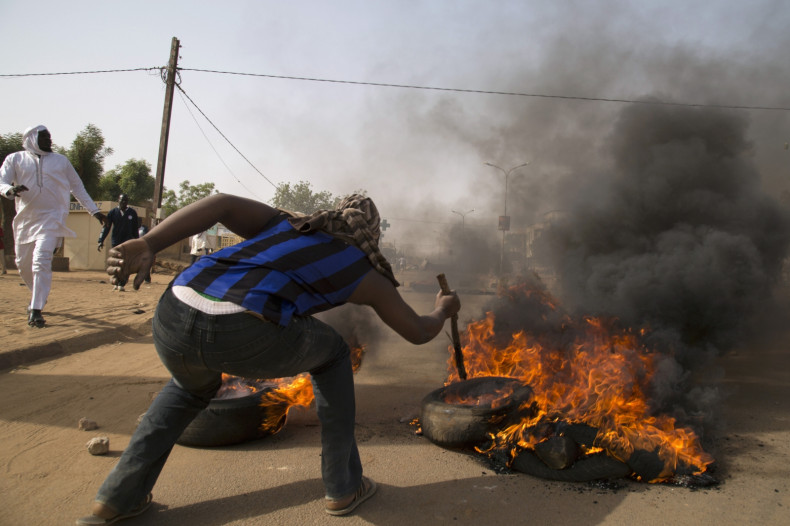 At least seven Christian churches were set on fire in Niger by protestors in a second day of demonstrations against the French magazine's depiction of Muhammed.
Saturday's protests started in Niger's capital of Niamey, with people gathering at the grand mosque. Police fired tear gas at the angry crowd - at least 1,000 strong - as they burned tires and threw stones at security troops.
At least two police cars were torched as the crowd responded with fury at a decision to ban a march organised by local Muslim leaders.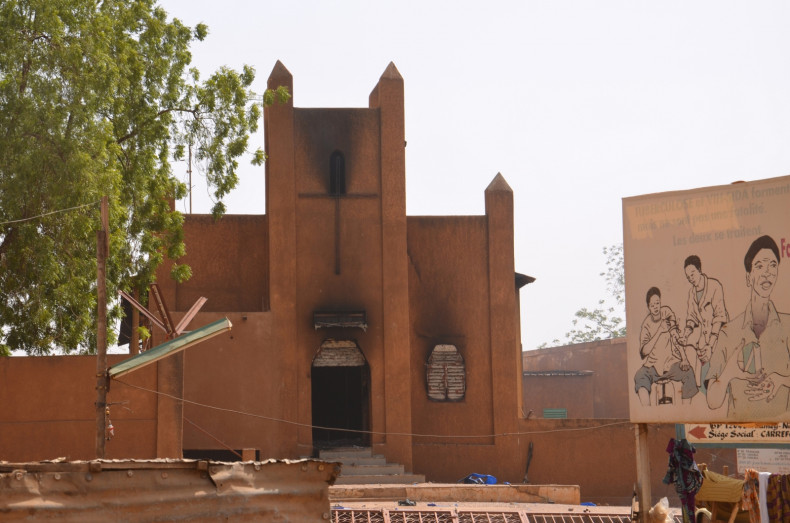 "They offended our Prophet Muhammed. That's what we didn't like," Amadou Abdoul Ouahab said, in a Reuters report. "This is the reason why we have asked Muslims to come, so that we can explain this to them, but the state refused. That's why we're angry today."
The French embassy has warned its citizens to stay indoors.
Niger, a former French colony, has been gripped by the Charlie Hebdo-linked incident since Friday, when a protest rally in front of a French cultural centre led to violent clashes in which three protesters and a police officer were killed.
Another 20 security officers and 23 civilians were injured, according to Niger's Interior Minister Hassoumi Massaoudou.
The government of Niger, a former French colony, has banned the sale of the satirical magazine Charlie Hebdo. According to a Reuters journalist, protesters are angry that Niger President Mahamadou Issoufou attended a unity march in Paris on Sunday 11 January.
On Saturday, similar protests took place in Yemen and Somalia.
In Russia's predominantly Muslim republic of Ingushetia, around 10,000 people gathered to denounce extremists using Islam to spread hatred and violence.
They were also protesting against those in the west who they accuse of taunting Muslims' faith with defending freedom of speech, according to Russia Today.