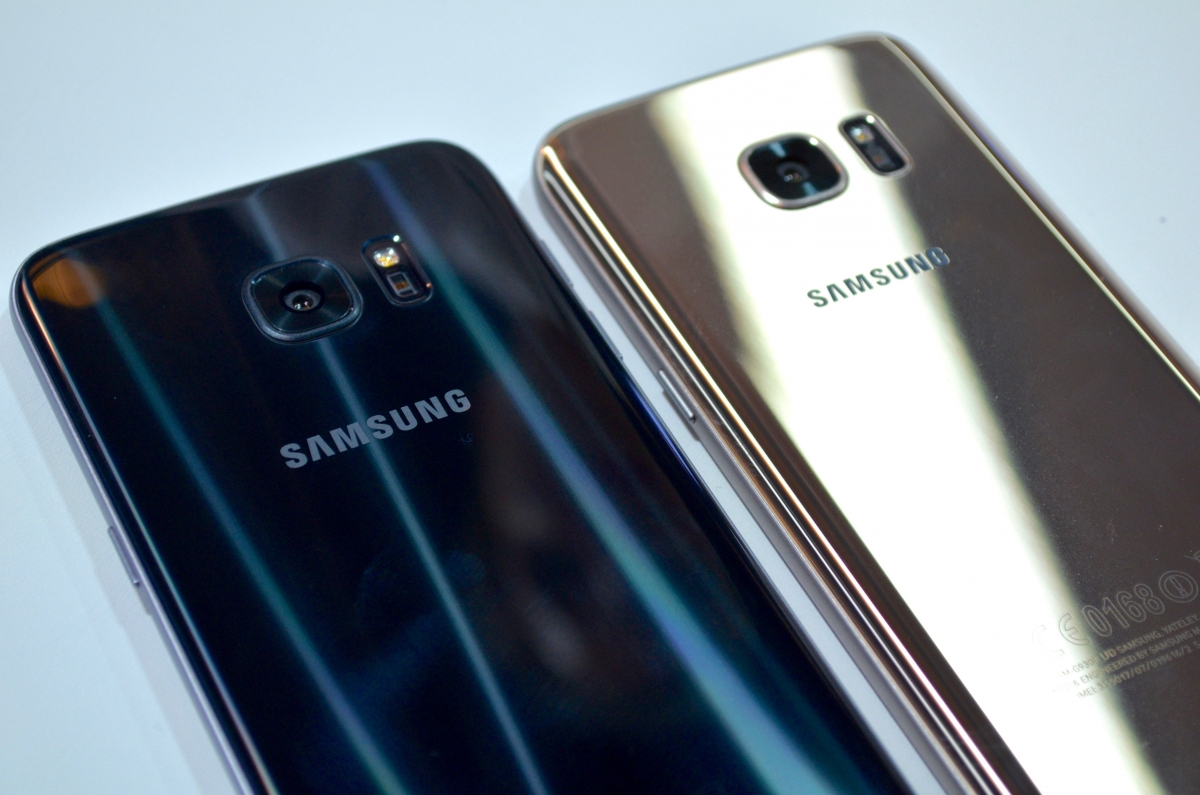 Smartphone disassembly experts have found it is impossible to replace the glass front of the new Samsung Galaxy S7 and S7 Edge without destroying the screen. The phone's construction means repairing it is difficult and expensive.
Engineers from iFixIt gave the Galaxy S7 a repairability rating of just three out of ten, meaning it is likely that damaged handsets will be thrown away and replaced, rather than being repaired. Even the USB port is impossible to remove and replace without "likely destroying" the display.
After disassembling the Galaxy S7, which goes on sale on 11 March, the website noted: "The display needs to be removed – and likely destroyed – if you want to replace the USB port. Front and back glass make for double the crackability, and strong adhesive on the rear glass makes it very difficult to gain entry into the device.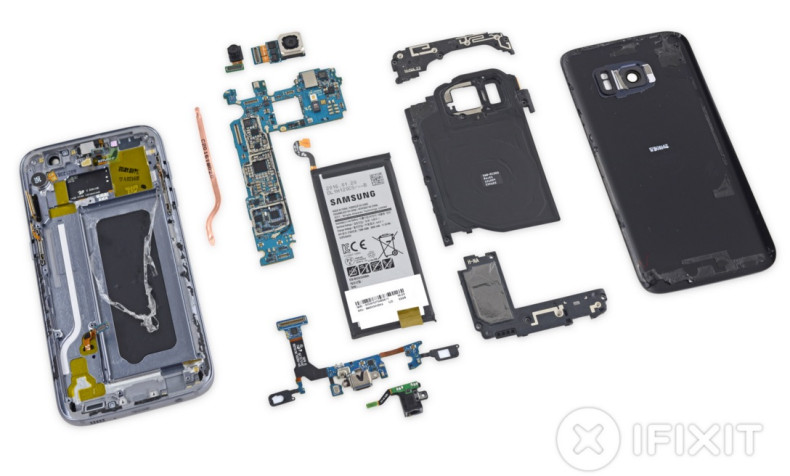 "Replacing the glass without destroying the display is probably impossible." The Galaxy S7 has a SIM-free price of £569, while the Galaxy S7 Edge, which has a larger, curved screen, costs £639 from Samsung itself.
It is not all bad news, however, as iFixIt noted that the Galaxy S7's internal components are modular and can be easily removed from the motherboard and replaced. The antenna, speaker and wireless charging coil are all modular, connecting to the phone's circuit with spring connectors instead of solder or glue. However, melting through the adhesive which holds the phone together makes getting to this stage very difficult.
A benefit over the Galaxy S6 is that the S7's battery can be removed without first taking out the motherboard. However, the strong adhesive makes getting to the battery very difficult.
The Galaxy S7 isn't alone here. As smartphones improve aesthetically, they are becoming much more difficult to open and repair, mostly due to their cases being glued instead of screwed together. It is a shame that easily broken parts such as the glass front and back will, more often than not, mean having to buy a whole new phone.