There has been an outpouring of solidarity across the world with the journalists of Charlie Hebdo who were massacred for exercising freedom of speech.
Like anybody in possession of a conscience, I am shocked and saddened that it is possible for human beings to plumb the depths of barbarity like these Islamist killers did in Paris.
This scabrous and 'sinful' magazine Charlie Hebdo cocks a snoops at celestial, divine deities and their flawed earthly embodiments. And for that, 12 human lives were extinguished in a hail for bullets and smoke. It's all so unholy.
But I shall not be joining the ranks of the #iamcharlie, 'Yo soy Charlie,' 'je suis charlie' demonstrators, who gathered in cities in moving displays of solidarity in the aftermath of this outrage.
I feel sorrow for the 10 dead journalists of Charlie Hebdo and their relatives, along with righteous anger that they all died in bloody carnage for revelling in freedom of speech, in such a bold and 'sinful' way.
It's not that I do not support the 'je suis charlie' message or share the sentiment. I do get why it has become a popular slogan.
However, it really is not the most effective way for us all to show solidarity with the Charlie Hebdo martyrs - to borrow a term from Islamism's overheated vocabulary.
No, the best thing to do for the likes of myself and others is to publish these co-called 'blasphemous' cartoons ourselves.
Why? Because these journalists at Charlie Hebdo have been killed for their pictures. Therefore, a just and fitting tribute to them is to spread their pictures as best we can.
After all, every journalist likes their stuff to be seen, so let's give them this small honour. It is freedom of expression and it is also freedom from fear.
Plenty of notable and important people in our society claim they are equally committed to free expression as the killers are to their religious beliefs. But the men and women at Charlie Hebdo walk the walk by exercising free speech in a true way - far out of the comfort zone. Too many others talk the talk but shrink from what it means.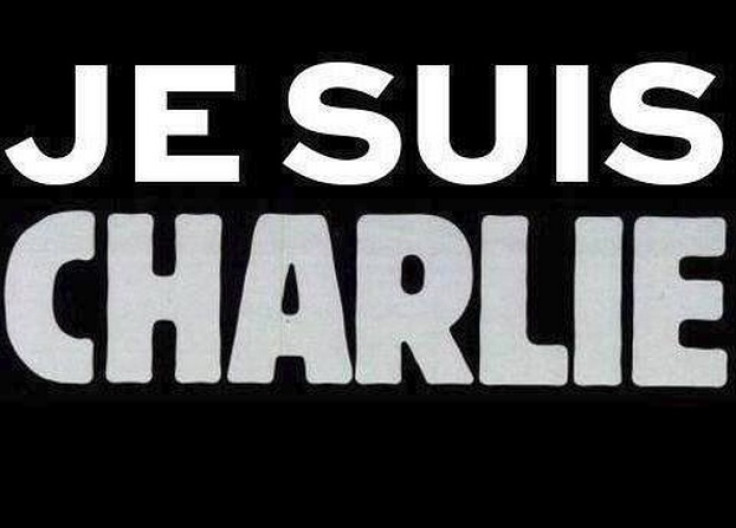 For most of us, walking the walk will amount to posting the oh-so shocking and disgraceful images on our personal social media accounts. Yes, it's a tiny gesture. But small things matter - as these killers have shown by their reaction to Charlie's pictures.
Most significantly, publishing these cartoons on social media is a tiny yet meaningful opportunity for each of us to stand by the same principles this outrageous and silly magazine does. Which our society does.
It shows we reject entirely blood-thirsty doctrines which despise freedom of speech because it makes zealots look ridiculous. It shows we insist upon the right to lampoon and satirise. It shows we take seriously the principle of free speech, which we all like and enjoy and which now needs our support.
The #jesuischarlie slogan is talking the talk. Properly walking the walk means republishing the cartoons for which the Charlie Hebdo 10 were killed.
Big-name newspapers and TV stations should do the same, also. In fact these organisations carry the heaviest obligation to do so, given their influence and the intimate relation between a free press and freedom of expression.
'Jesuischarlie' and 'I am charlie' et al is very nice, but it simply is not enough. All of us with web access have it in our power to do a bit more.
Charlie Hebdo is in the vanguard of free expression; my job as a journo rests entirely upon this principle. It is the same for anyone with a social media identity and indeed every citizen.
Free expression is a genuine achievement of western civilisation because it is hated by tyranny. This Paris outrage shows us that tyranny still threatens it today.
Republishing on my social media accounts the pictures which got the Charlie Hebdo journalists killed is my own little way of honouring them and also the free speech principle which is so valuable to life as I know it.
I hope many others do the same.