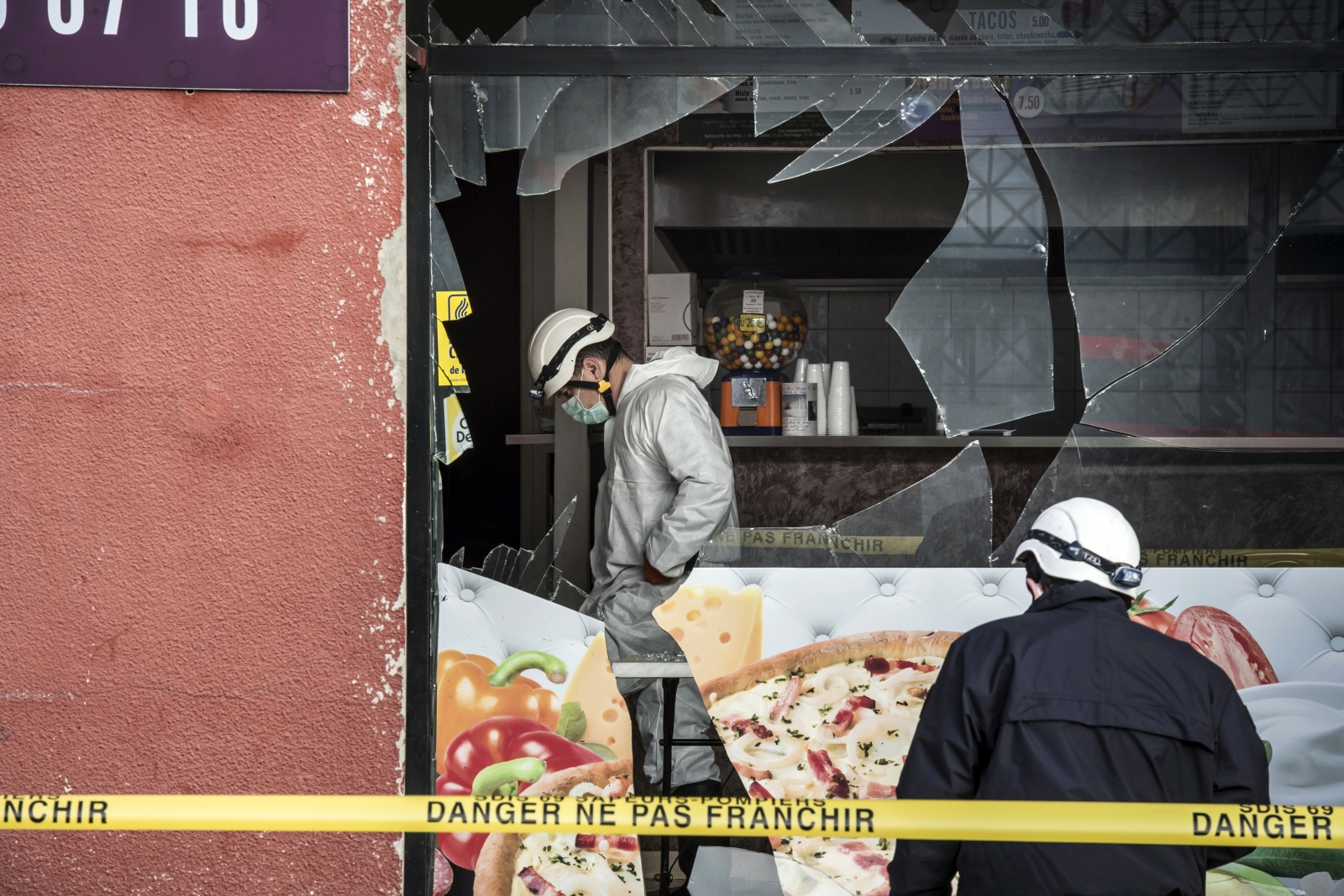 Several Muslim religious sites were attacked across France, in the wake of the Islamist shooting targeting the Paris offices of satirical magazine Charlie Hebdo.
No one was injured in the incidents that however underscored the sharp communal tensions affecting the country, following the latest and deadliest of a series of attacks carried out by Islamist radicals.
A dawn explosion on 8 January hit a kebab restaurant located near a mosque in the town of Villefranche-sur-Saône, eastern France.
Police said the blast was criminal and not an accident, while deputy mayor Bernard Perrut told AFP it was likely linked to the Paris shooting.
The previous evening, shots were fired against an Islamic prayer room in Port-la-Nouvelle, southern France, breaking a window and damaging the entrance. Prosecutors described the incident as an act of "vengeance".
Shots were also fired against the vehicle of a Muslim family in the Vaucluse region, near Avignon, Le Figaro reported.
Overnight, three blank grenades were thrown at a mosque in Le Mans, west of Paris, while separately the main entrance of another mosque in Poitiers was defaced by vandals that spray-painted "death to Arabs" on it. The slogan was later removed.
The attacks came as police are hunting two Muslim brothers accused of killing 12 people and injuring another 11 during a raid at the offices of Charlie Hebdo.
Witnesses of the massacre said Cherif Kouachi, 32, and Said Kouachi, 34, claimed to be members of al-Qaeda on a mission to punish the magazine for publishing cartoons mocking radical Islam and the Prophet Mohammed.
French Prime Minister Manuel Valls told Europe 1 that police were already monitoring the pair over their Islamist ties.
Islamic leaders condemned the attack and urged Muslims to observe a minute of silence to commemorate its victims.
The French Council of the Muslim Faith (CFCM) also urged Imams across the country to "vehemently condemn violence and terrorism" during Friday prayers.
The Charlie Hebdo shooting came as French authorities were already on high alert following a spate of attacks that sparked fears of Islamic terrorism before Christmas.
Late in December, a man shouting "Allahu Akbar" (God is great) rammed his car into crowds of people in Dijon, injuring 10 people. Days earlier, another man calling out the same phrase stabbed three police officers in the central town of Joue-les-Tours.
France, which is home to Europe's largest Muslim population of nearly five million, has been directly affected by the rise of Islamist groups in the Middle East. The Islamic State (formerly known as Isis) and other terrorist organisations have repeatedly called for attacks against the country in revenge for France's military campaign against jihadis in Mali, west Africa, and the presence of French warships in the Gulf supporting the US-led bombing campaign against Islamic State in Syria and Iraq.
In 2012, four Jews - including three children - and three soldiers were shot dead in Toulouse by 23-year-old radical Mohamed Merah.
Earlier in 2014, Mehdi Nemmouche, a 29-year-old man of Franco-Algerian origin, shot four people dead at the Brussels Jewish Museum in Belgium.
About 1,000 French citizens are believed to have travelled to Syria to join jihadist militias.