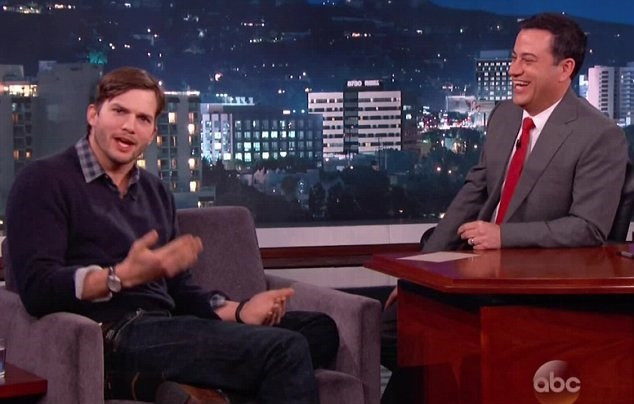 Charlie Sheen has embarked on a Twitter rant against his Two and a Half Men successor Ashton Kutcher.
Sheen threatened to put Kutcher on a "hospital food diet" after the 35-year-old star told him to "shut the **** up" while appearing on the Jimmy Fallon Live! Show.
The actor said he had had enough of Sheen criticising his acting on the show and wished he would get over the fact that he is not in the sitcom anymore.
In a direct plea to his screen rival Kutcher said: "Dude, shut the **** up! Seriously, like, enough already. Like it's like three years later and you're still blowing me up on Twitter. Like come on dude, really?"
The Anger Management star responded by posting a screen grab of the CBS sitcom's failing ratings, with the comment: "hey Jr. who needs to Shut the F*** up NOW? Nice try "Blunder-Study" I'm the King u r a jester, at best-er."
On realising that it was the young star's birthday he seemed later to have a change of heart.
"wow! AK! my bad I was ****** at other **** & took it out on you. hope u r good xox c; it's your birthday! happy 36 Boo-Churr!' Hashtagging it: '#JusPlayinBro #WeBothWin."
And just when it looked like their war of words might finally be over, Sheen came back with another stern warning for his replacement: "But news flash Dood, you ever tell me to shut the **** up, EVER again, and I'll put you on a hospital food diet for a year. c"
Several hours later he recanted again tweeting: 'Hey Ashton sorry bro all good. now quit barfing on my old brilliant show. Remember Punk'd? how duz it feel?' he wrote, before signing off as his old character, 'c harp (sic).'
His rant comes just a month after he turned to Twitter to mock Kutcher in a message to his former co-star Jon Cryer: "'Hey Jon!!! u r a GENIUS!!! I effin love and MISS YOU old pal! Q; who's your lame side-kik? c #NiceTryCanonBoy #CH (sic),'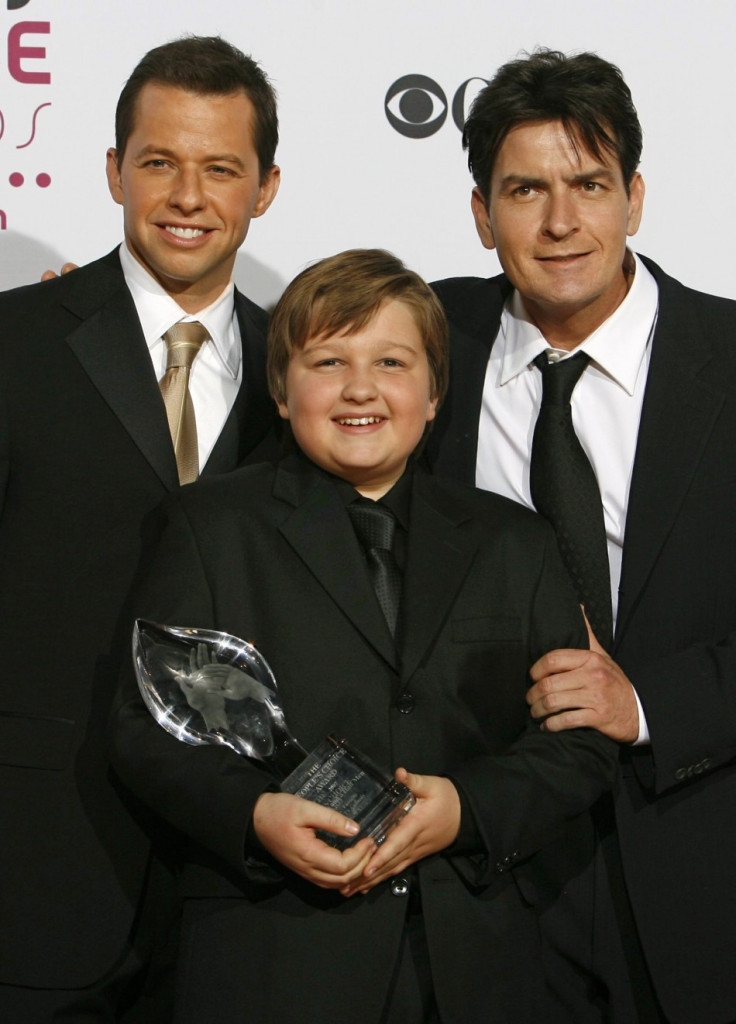 Sheen starred as jingle writer Charlie Harper in the comedy series for 8 years, receiving almost $2m (£1.2m) per episode, making him the highest paid sitcom actor on US TV.
In 2011, the temperamental star was written out of the series after embarking on a public rant about the show's creators and with his controversial private life making headlines.
His character was killed off and Kutcher was cast in his place as internet millionaire Walden Schmidt.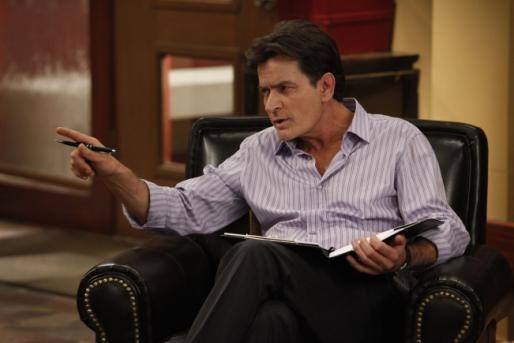 Sheen first made a personal attack against the star in 2012, telling TMZ: "I'm tired of lying... I'm tired of pretending the show doesn't suck... I'm tired of pretending Ashton doesn't suck.
"It's nothing personal... I just feel bad for him. He's saddled with such bad writing."
While Kutcher admitted it took him some time to settle into the show, he said, three years on he now feels at home.
"I thought it was going to be easy to settle back into a sitcom after being on That 70s Show but it took some time to get my sitcom sea legs.'