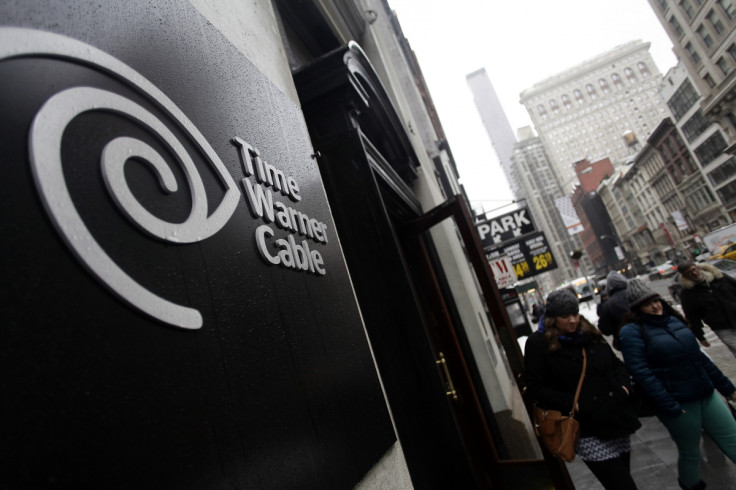 US cable operators Charter Communications and Time Warner Cable have confirmed their merger, valuing Time Warner at $78.7bn (£50.8bn, €71.7bn).
In a joint statement, the companies said they agreed a cash-and-stock deal, under which Charter will provide $100 in cash and shares of a new public parent company, equivalent to 0.5409 shares of Charter for each Time Warner Cable share outstanding.
The deal values each Time Warner Cable share at about $195.71 based on Charter's market closing price on 20 May. Charter also said it is acquiring Bright House Networks for $10.4bn.
The combination of Charter, Time Warner Cable and Bright House will create a leading broadband services and technology company serving 23.9 million customers in 41 US states, according to the statement.
The combined entity would invest in new "competitive facilities" and footprint expansion of optical networks to serve the large marketplace of small and medium-sized businesses.
"With our larger reach, we will be able to accelerate the deployment of faster internet speeds, state-of-the-art video experiences, and fully featured voice products, at highly competitive prices," said Tom Rutledge, president and CEO of Charter Communications.
"New Charter will capitalise on technology to create and maintain a more effective and efficient service model. Put simply, the scale of New Charter, along with the combined talents we can bring to bear, position us to deliver a communications future that will unleash the full power of the two-way, interactive cable network."
Robert Marcus, chairman and CEO of Time Warner Cable, said: "This agreement recognises the unique value of Time Warner Cable, and brings together three great companies that share a common philosophy of strong operations, great products, robust network investment and putting customers first."
The combined company will be led by Rutledge, who will serve as president and CEO.
The Charter-Time Warner Cable transaction is subject to approval by both Charter and Time Warner Cable shareholders, regulatory review and other customary conditions. The three companies expect to close the transactions by the end of 2015.