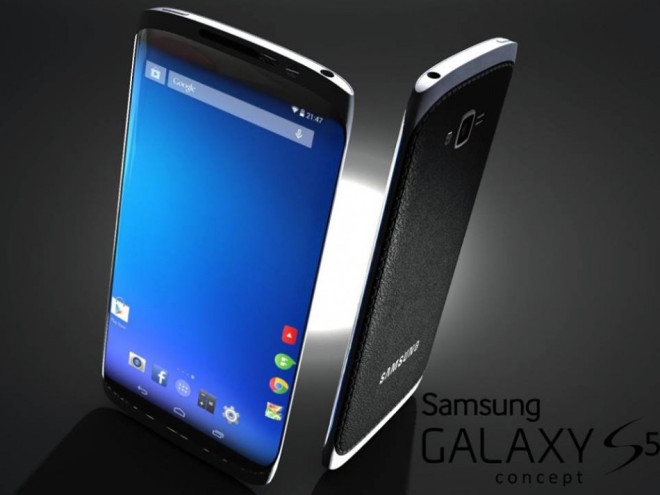 The Samsung Galaxy S5 will feature a 5.2in screen, a battery and camera both improved on the year-old Galaxy S4, and will be joined by an upgraded Galaxy Gear smartwatch.
Expected to be announced at Samsung's Unpacked press event at Mobile World Congress in Barcelona next Monday, the Galaxy S5 has been the subject of debate, rumours, leaks and anticipation for months.
The latest news comes from unnamed sources of Bloomberg claiming to have "direct knowledge" of the new Android smartphone.
A source claims Samsung may sell the Galaxy S5 for less than the previous models in its flagship S series, having been encouraged by at least one mobile network to drop its prices.
Samsung is the world's largest smartphone manufacturer, but the Galaxy S4 failed to capture the industry's imagination as much as the S3 did a year earlier. The S4's design was criticised for being almost identical to the older model, while a huge range of software features were seen by many as gimmicks rather than being of any real use.
For the S5, Samsung is widely expected to be replacing the S4's glossy plastic body with a more premium aluminium finish, while a cheaper plastic version might also be announced to cater for the mid-range market - a strategy similar to that of Apple and its iPhone 5c.
The S5 is expected to have a more powerful processor, larger rear camera sensor, and a higher-resolution screen - but industry analysts want more from the South Korean company than a phone with a more impressive specifications list than last year's model.
Better specs don't cut it
Speaking to Bloomberg, Gartner analyst Roberta Cozza said: "For me, better specs don't cut it. They need to find a way to get users to pick the Samsung brand across different types of devices to better compete with Apple."
Samsung had hoped its Galaxy Gear smartwatch would answer these demands, but its launch late last year was met with disappointment from critics, who were unimpressed by the bulky and expensive gadget, which can answer calls and display incoming messages.
One of the sources said Samsung would focus advertising for the Galaxy S5 on improved security features (thought to be a fingerprint scanner), an upgraded camera, and integration with wearable devices like the Galaxy Gear.
Apple is widely expected to be developing a smartwatch called iWatch, which could arrive later this year or in early 2015, but Samsung's struggles in making the Gear a success may have caused the iPhone maker to rethink its strategy for the nascent wearable technology market.
IBTimes UK will be attending Samsung's Unpacked event in Barcelona, which starts at 19:00 GMT on 24 February.