The staff of a major Russian newspaper who documented the alleged rounding up of gay men in a Chechen concentration camp have reportedly been told to expect "retribution".
Novaya Gazeta described how at least 100 men have been detained in the World War Two-era camp, leaving at least three people dead.
The report has been cited dozens of times worldwide and the newspaper has been lauded for its courageous reporting, but religious fundamentalists within Chechnya have taken a different view.
In an editorial following its publication, Novaya Gazeta said mosques in the capital of Grozny held emergency meetings about the report in which the newspaper was labelled the "enemies of our faith and country".
Religious leaders openly called for violence against its staff, reported the newspaper.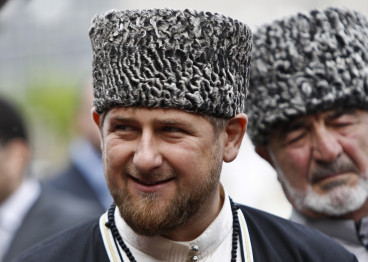 One cleric named Adam Shakhidov reportedly said: "In view of the fact that [the report] insulted the foundations of Chechen society and the dignity of Chechens, as well as our faith, we promise that retribution will overcome the instigators [of the report], wherever and whoever they may be, without a statute of limitations."
Novaya Gazeta strongly condemned the threatening language and has called for Russian authorities to protect the newspaper.
The message from mosques "encourages religious fanatics towards violence against journalists", the editors said.
"Silence and inaction in such situations makes everyone who has the possibility to do something an accomplice. That is why Novaya Gazeta continues to work in Chechnya.
"We insist that the reaction to journalistic work, voiced at a meeting in the central mosque, is unacceptable in a civilised society and must be assessed from the point of view of Russian law.
"We call on the Russian authorities to do everything possible to prevent actions aimed at inciting hatred and enmity against journalists performing their professional duties."
Chechnya's leader, Ramzan Kadyrov, vehemently denied the allegations of a purge of the LGBT community, claiming there are no gay people in Chechnya.