Chechnya leader Ramzan Kadyrov makes heartfelt Instagram plea for missing cat
Ramzan Kadyrov may have used his Instagram account to pose with weapons and depict political rivals in the crosshairs of a rifle, but the strongman Chechen leader has shown his softer side by asking his followers for help in finding his missing cat.
One of his latest posts is calling for information on his "toyger", a domesticated US breed that looks like a toy tiger, which has been missing for nearly two weeks. In a heartfelt post in which Kadyrov posed with the feline, the Chechen leader said that after his cat went missing: "We all thought that he would reappear, since he is very attached to the children and loves to play with them and go out with them in the yard.
"But now we have begun to seriously worry. Perhaps he is with someone nearby. That person may not know how to find the owners. I am sure that no one needs someone else's cat. Therefore, we would be grateful for any information."
The Russian news agency Tass said that the toygers first arrived in Russia in 2008 and they are known for their bright colouring and gentle temperament. The post gained nearly 30,000 likes and 600 comments.
Kadyrov's Instagram account has more than one and a half million followers and he uses it to show different facets of his life from praying in a mosque, to shooting a machine gun into the air and often he uses images that show his loyalty to Russian president Vladimir Putin.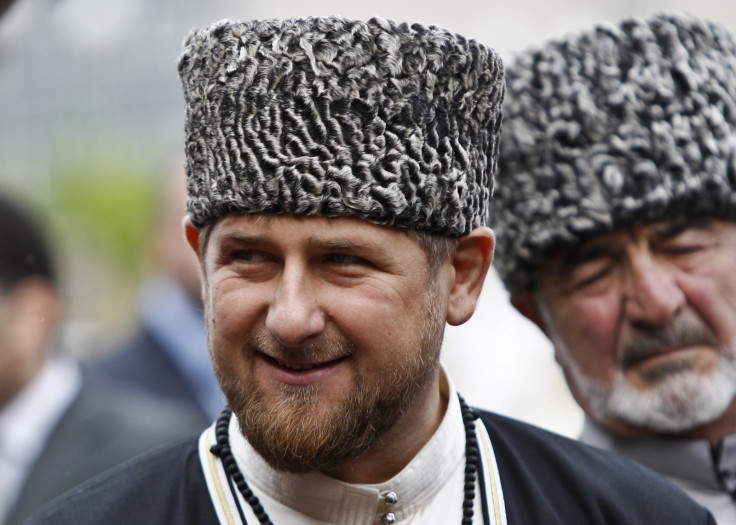 Ramzan Kadyrov has more than 1.5 million Instagram followers
Reuters
In February, there was controversy when Instagram took down a post by Kadyrov which depicted Russian opposition leaders within the crosshairs of a rifle. The figures targeted were Parnas party leader Mikhail Kasyanov and his party's deputy chief, Vladimir Kara-Murza.
The video was described as a "direct threat" by the head of the human rights organisation the Moscow Helsinki Group.
© Copyright IBTimes 2023. All rights reserved.