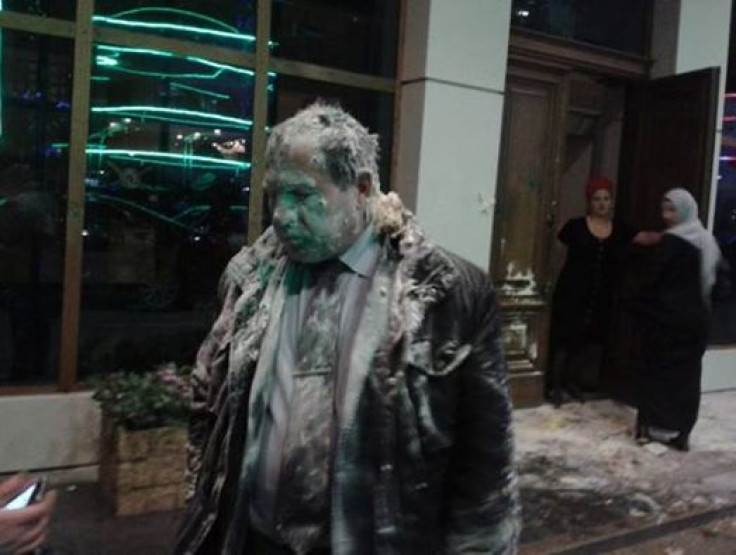 A leading Russian human rights activist and critic of Chechnya's strongman Ramzan Kadyrov was evicted from a Grozny hotel on ideological grounds and subsequently beaten up by a mob of thugs. Igor Kalyapin was kicked to the ground, punched and pelted with eggs, flour and an antiseptic liquid by about a group of unknown assailants upon leaving the Grozny-City hotel in the Chechen capital late on 16 March.
Kalyapin, the head of the Committee for the Prevention of Torture, an independent NGO investigating human rights abuses, had just been kicked out of the premises by the hotel manager who accused him of making disparaging remarks about Kadyorv.
The administrator went up to his room and, backed by armed security guards, told him he was persona non grata because of "unflattering remarks" he made about the southern Russian republic's president, Kalyapin told Russian media.
Outside, a mob of about 15 men was waiting for him. A colleague said the rights activist was not badly injured. The incident, which came weeks after two members of Kalyapin's NGO and six journalists were also attacked by masked men as they were travelling to Grozny, was condemned by rights groups.
"The attack on Igor Kalyapin shows again that it's open season on human rights defenders in Chechnya," said Hugh Williamson, Europe and Central Asia director at Human Rights Watch (HRW).
Kadyrov, who has been variously accused by rights groups of overseeing kidnap, torture and murder of opponents, has recently made a series of not-so-veiled threats against his critics on social media. In February he posted on his Instagram page a video showing two well-known Russian opposition activists in the crosshairs of a sniper rifle with the message "Those who didn't understand, will."
The Kremlin-appointed leader's resentment towards rights activists is also well known. In 2016 the Grozny offices of Kalyapi's Committee for the Prevention of Torture were torched after the group criticised the ruthless leader for saying that Islamist militants should have their families' homes destroyed.
"The authorities' utter failure to hold anyone to account for a series of vicious attacks in recent years is like a bright green light for further attacks," said Williamson. Commenting on a photo of Kalyapin covered in egg yolk and flour after the attack, the renowned novelist Boris Akunin worte the activist was "a symbol of dignity and courage."