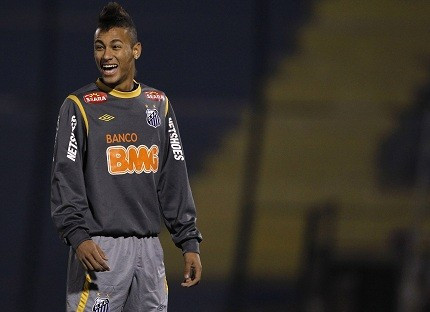 The Mirror claim that Chelsea are set to launch a £62m bid for Falcao and Joao Moutinho and fund the signings by selling off four of their biggest names. The newspaper reports that new Chelsea boss Andre Villas-Boas would like to offload Frank Lampard, Didier Drogba, Florent Malouda and Nicolas Anelka. The new boss has identified that the Chelsea squad is too old to compete in the English Premier League and the Champions League and is set to accept bids for the four players. Frank Lampard and Didier Drogba have been instrumental to Chelsea's success under Roman Abramovich's ownership but the new boss does not believe they are the future of Chelsea. Nico.as Anelka and Florent Malouda have been targets for other clubs for months and reports have been rife that the two players would be leaving Stamford Bridge anyway. It would be a signal of intent from the new boss if he was to sell four key players especially rumours that Frank Lampard may be allowed to leave the club.
Falcao, the Colombian forward looks set to follow his ex-boss and join Chelsea this summer. Roman Abramovich had promised his new manager money to spend and Villas-Boas will look to his old club to start the revolution at Stamford Bridge. Falcao has been in exceptional form this season, helping his Porto side to finish the season unbeaten as well as taste success in Europe; winning the Europa League. Villas-Boas has also recognised Chelsea need a creative midfielder and has signalled Joao Moutinho as the player. Porto have told their old boss that he will have to pay £62m for the two players and with the sale of possibly four of his biggest stars, Villas-Boas it shouldn't find it too difficult to raise the cash needed.
However, it seems Chelsea are to miss out on their top target this summer, Brazilian striking sensation Neymar. The forward has taken the advice of Brazil football legend Pele and has opted against a move to England, instead all but sealing a switch to Real Madrid. Reports in Spanish newspaper Marca claim that Pele has advised Santos striker Neymar not to move to the Premier League. Neymar is said to be on the verge of signing for Real Madrid with a deal all but signed, according to the Madrid based paper. Neymar will cost Madrid around £35m but Real Madrid President Florentino Perez is not keen on paying such a high price for a player who is unproven in European football.