Avram Grant says Chelsea fans must offer Rafa Benitez support, as the new Blues manager continues to fight off booing since taking charge two weeks ago.
Benitez has long brought hatred in Chelsea fans after his long standing rivalry with them as Liverpool manager, having made some particular comments against the supporters while the sides were competing for silverware.
And now, as he takes over a club struggling with league form and having been knocked out of the Champions League in the group stages, fans have made their feelings clear over his appointment, holding signs up calling for Benitez to be sacked only weeks into the job.
It was rumoured that Grant, who has managed Chelsea before in the Roman Abramovich era, would come in as an advisor to Benitez, but the currently out-of-work manager says that the fans need to start standing alongside Benitez rather than fighting against him.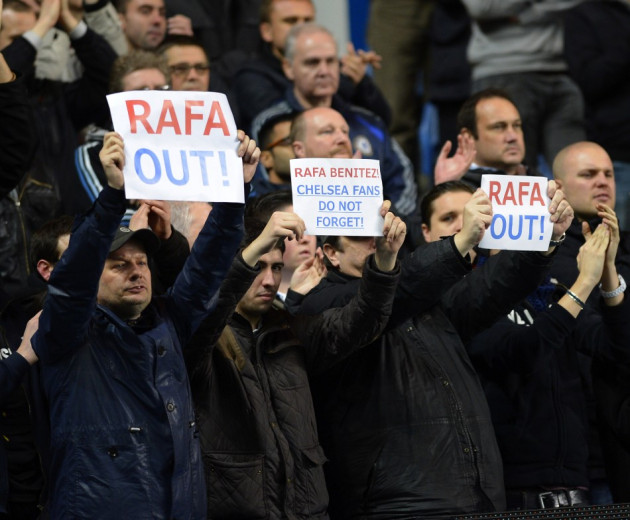 "The most important thing for them is that they have a manager who needs supporting," Grant told BBC Sport.
Chelsea won their first match under Benitez last night, thrashing Nordsjaelland 6-1. But it wasn't enough to get through to the knock out stages of the Champions League, with the side now the first in history to win the tournament and go out in the group stages in the next season.
But positives could still be taken from the match, with Fernando Torres finding the back of the net twice. Though he was up against a weaker defence than many sides in the Premier League could offer, the brace will serve as an important confidence boost for the Spanish striker who starred under Benitez at Liverpool.