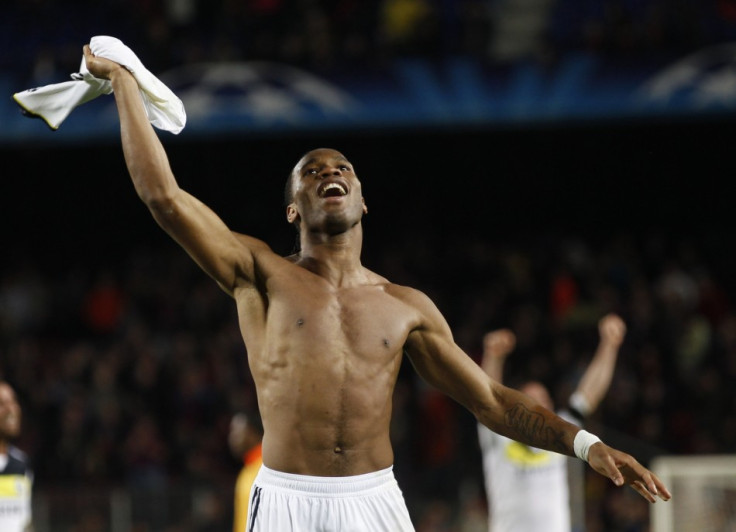 Chelsea made Champions League history after coming back from 2-0 down to draw 2-2 (3-2 aggregate) with Barcelona in the second leg of the semi final, with the Blues playing with just 10 men after captain John Terry saw red.
All looked lost when Terry was shown the card towards the end of the first half, after he kneed Alexis Sanchez in the back. Barcelona were 1-0 up at that point, after Sergio Busquets scored from close range.
Gary Cahill came off with a suspected hamstring injury, and was replaced by Jose Bosingwa. Chelsea's defensive line up was looking slimmer than ever, with David Luiz missing the match through injury.
Barcelona widened their lead after Andre Iniesta found the net, but the Catalonians were dealt a blow when Ramires scored a crucial away goal in stoppage time to take the score to 201 as the first half ended.
The second half was dominated by Barcelona, but Chelsea created a defensive wall that the La Liga giants just couldn't break through, and pressure mounted on the home side as the clock continued to wind down.
Lionel Messi was gifted a penalty after Didier Drogba brought down Cesc Fabregas in the box with a two-footed tackle, but the superstar hit the bar, and the ball was back in play and just as much Chelsea's and Barca's.
Fabregas and Messi looked to have levelled the score at one point, only for the goal by the Argentine to be ruled offside.
But it was Didier Drogba's substitution for the misfiring Fernando Torres that proved to be the game changer, with stoppage time fast approaching and a goal desperately needed by Barcelona to take the teams into extra time.
Torres was able to break though the play in the 90th minute, and after the striker quickly got around Victor Valdes he scored the goal that would shut down Barcelona and guarantee Chelsea a place in the final.
The Blues will now face either Real Madrid or Bayern Munich at Allianz Arena on May 19, with the sides playing one another tomorrow night at the Bernabeu.