Former Borussia Dortmund midfielder Matthias Sammer has blasted Chelsea and contemporary football saying the Blues' win in the Champions League final against Bayern Munich was "unfair".
The 44 year old, who is currently the sporting director for the German national team, criticised Roberto Di Matteo's defensive approach and playing style which eventually saw them win the match after a penalty shootout, following a 1-1 draw after extra-time.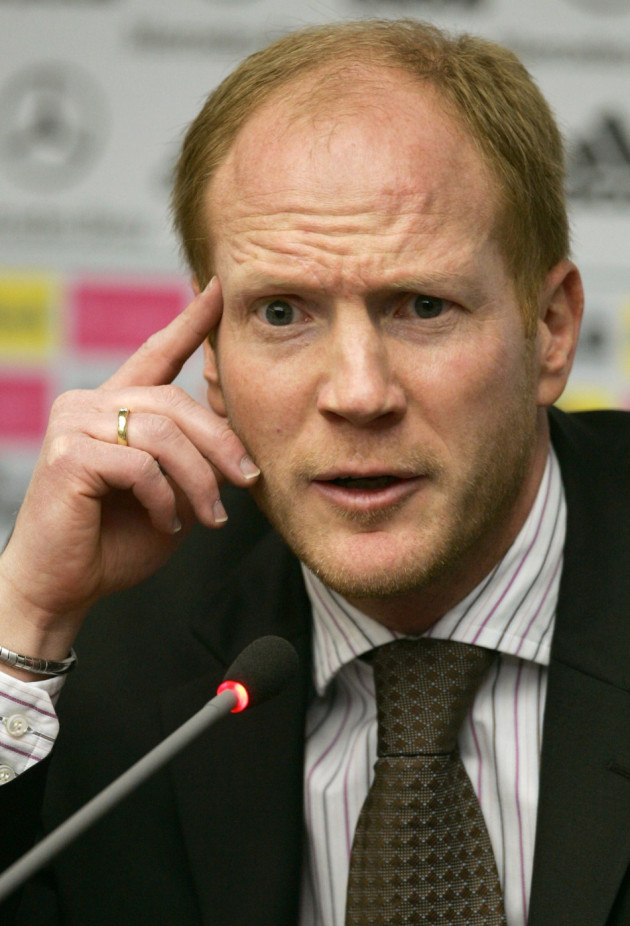 "If this is the future of football, then it's a catastrophe. It's unfair that those with such a playing style as Chelsea can win titles," Goal.com reported Sammer, who won the 1997 Champions League trophy with Dortmund after beating Italian side Juventus 3-1, as saying. Bayern Munich forward Thomas Muller, who put the German club ahead in the 86th minute, also felt his side deserved to win the Champions League rather than the Blues.
"That is football, we have seen it in the past. It is not always the better team that have the cup in the end. When you score in front of your own fans so close to the end and then you watch Chelsea holding the cup, you can see that a lot has happened. It is hard to find words for that, but football is not everything," said Muller, according to a report in the Daily Mail.
Meanwhile, German legend Franz Beckenbauer believes Chelsea deserved to win despite several people saying otherwise. The honorary president of Bayern Munich said his team lost because they failed to convert any of their chances. He added that Chelsea played well and should not be criticised for their tactics.
The Bavarians, in spite of dominating the whole game and creating numerous chances failed to take the chances that came their way. In addition, the German club also missed a penalty during extra time, after Dutch forward Arjen Robben missed.
"Why are the English to blame when Bayern are not able to convert their dominance?" asked the 66 year old World Cup winning captain, according to another Goal.com report. However, he did admit luck played an important role in Chelsea's victory on Saturday.
"Luck was on Chelsea's side this time and that is why they are deserved Champions League winners. Nonetheless, Bayern was the better team for most parts of the game," he added.
Chelsea will celebrate a double title-winning season, after having beaten Liverpool to the FA Cup a few weeks back. The last time they won two titles in a year was during the 2009/10 season, when the won the league and the FA Cup.