It was a great feeling for Chelsea supporters as referee Kevin Friend blew the whistle at the end of the match to confirm that we were Premier League Champions for 2014-15, the fourth time the Blues have claimed this honour in the last decade.
In the ensuing celebrations in the pubs of SW6 afterwards it was perhaps a different feeling than before. Instead of the euphoria, I had more of a broad, comfortable grin fixed on my face. Two days on, I still have.
Perhaps it was because the result confirmed what I have known for a long time: that we would win the title this year. With the return of Jose Mourinho, I became certain that this success would be secured. He really is that good.
The title is well deserved. The table doesn't lie, we've been the best team this season and without doubt we have the best manager. A manager who always knows what to do, and more important knows what it takes to win football matches and trophies.
Jose Mourinho should take a huge amount of credit for this title. He identified the two holes in our title challenge last year and plugged them with the acquisitions of Diego Costa and Cesc Fabregas. These two signings have made the difference from being also-rans to a title-winning side.
More than this, his guidance and pragmatism to get the team over the line has been masterful. Many of this squad have not been here with Chelsea before, and winning titles is as much a mental challenge as it is one of brawn and talent.
The numbers behind Chelsea's triumph:
2 The number of league games Chelsea have lost this year. If they avoid defeat for the rest of the season they will record the lowest number of defeats since Mourinho's first title-winning team in 2004-05.
7 The number of goals Chelsea have conceded at home - an average of just 0.5 goals per game.
17 The number of goals set up by Cesc Fabregas - a player many said couldn't flourish in a new deeper role at Chelsea.
8 The number of domestic titles Jose Mourinho has won as a manager, spanning 12 years and four different clubs.
Now the likes of Eden Hazard, Willian, Nemanja Matic, Costa, Cesar Azpilicueta and Thibaut Courtois know what it means to win the title with Chelsea - and, more important, what it takes to do so - one hopes this will be the first of many. After all, the two Premier League titles that Mourinho won with Chelsea in 2005 and 2006 became the blueprint for the club's success for the next eight years. Chelsea supporters are hoping that this marks the beginning of a long and successful dynasty at the club.
In the pubs on Sunday night, for those who were still just about capable of speech, much of the talk was about what happens next at Chelsea, both in the short and long term.
Will Jose play one or two of the talented youth players in the last few matches? Will players such as Hazard, Fabregas and Matic get a deserved and much-needed rest? Will Jose take the handbrake off now there is nothing to lose? It will be interesting to see, but knowing Jose and his desire to win, I just can't see it. He will want to lay down a marker for next season, especially with a game against a potential rival in Liverpool coming up next.
Beyond the last three matches of a somewhat arduous season, questions moved towards who we need to sign in the summer to correct any weaknesses, to strengthen and improve the side and take it forward.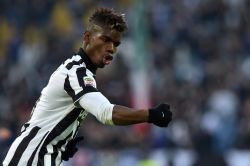 Much talk has been of Raphael Varane and Paul Pogba, but surely we need a world-class striker to complement Costa, someone who can become a legend for the club just as Didier Drogba has been for so many years. We also need some more genuine width in attacking midfield, and Mourinho needs to ask just how long John Terry, many supporters' player of the year, can keep performing at this level.
Without doubt the focus next season will be on retaining the Premier League title, but I suspect the demands of the owner and board will dictate that a much-improved Champions League campaign will be a necessity. Chelsea's exit to Paris St Germain was the one obvious blot on both Mourinho and the players' copybook this season. It is also the one trophy that Jose Mourinho has yet to win at the club. There is an argument to be made that anything less than an appearance in the Champions League final next season would be considered a failure.
But, for now, all of that can wait. For the supporters, players, manager and the board it is a time to celebrate, to drink it all in.
In many respects this can be seen as the sweetest of the four Premier League titles.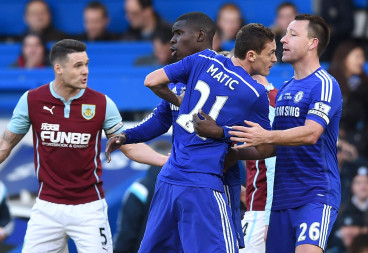 Chelsea FC and the supporters have really been up against it this season. We have endured some shocking refereeing performances, backed up by serial ineptitude at the FA. It was wonderfully ironic that the title win was sealed with arguably a soft penalty, in a season where Chelsea have received fewer penalties than all of their title rivals.
The envy, lack of respect and downright antipathy exhibited by rival fans and many in the media towards Mourinho and the supporters has bordered on pathological at times.
Chelsea supporters gleefully and ironically chanted "boring, boring Chelsea" yesterday in response to the utter hypocrisy and stupidity at the accusations of negative football levelled at the club, and that entertainment should somehow be more important than winning.
Complete rubbish. It also ignores that for much of the run-in Chelsea have been without their top striker and his back-up and have had to rely on a 37-year-old up front, not to mention the dip in form of the key provider in Fabregas. Not many clubs would have been able to battle on through such tribulations and still get over the line.
At the end of the day, most supporters simply don't care about the jibes and lack of respect from rival fans and the media. None of them were in the pubs on Sunday night celebrating enthusiastically and enjoying the moment. We were, and frankly it was all about us.
When all is said and done it's not just the winning, it's seeing the joy of winning in the faces of your mates that counts.
Chelsea, Champions again, but even better to enjoy it with so many good friends.
David 'Stamford Chidge' Chidgey presents the award winning Chelsea FanCast radio show and podcast which can be heard every Monday at 19.00 on mixlr.com/chelsea-fancast/or downloaded from ITunes, Soundcloud and chelseafancast.com. Follow us on twitter @StamfordChidge and @ChelseaFanCast