At approximately 15.00 hours yesterday you could almost hear the squealing derision and collective spitting-out of Latte in London N7 as the Chelsea team sheet was revealed.
Jose Mourinho, the Dark Lord of Negative Football, had selected a team without a recognised striker. Immediately the perennially pubescent replica-shirt-over-hoody-wearing Arsenal fans felt smugly vindicated. Here was the cast iron evidence that you usually only see in an accountant's spreadsheet, that Chelsea had come not to win, but to draw; to stifle, nay bore; but certainly not to entertain. Crimes against football indeed.
And they got what they asked for. Chelsea walked away with the 0-0 draw they needed, and in the process a point that takes them closer to lifting the Premier League title, albeit postponing the feat by one match. Furthermore, they effectively ended Arsenal's spurious title challenge. No doubt the Arsenal support (well those who had not left early, indignant at the lack of entertainment) felt much better for screeching "boring, boring Chelsea" at the end of the match.
But maybe the Arsenal fans should have a reality check. Chelsea had three shots on target, and with less inept refereeing should have been awarded perhaps two penalties, either of which would have been game-changing. Arsenal had one shot on target all game and that came in the 44<sup>th minute. In fact, they have mustered only one shot on target in their two games against Chelsea this season. In his 13<sup>th attempt, Arsene Wenger, the Great Entertainer, has yet to beat a Jose Mourinho side. The last goal Arsenal scored against Jose's Chelsea was on 6 May 2007. But of course, as Wenger will tell you, "it's easy to defend".
As a Chelsea supporter, that's what I call entertainment.
But did Mourinho really have much choice?
As he said, both Costa and Remy were still injured, and with Drogba not 100% fit, and with another crunch game against Leicester on Wednesday, he didn't want to risk a striker who doesn't look like he can last 90 minutes, let alone two matches, in four days. As it happened, Drogba had to come on for the second half to replace Oscar, who had been assaulted by Arsenal goalkeeper Ospina and went to hospital suffering from concussion as a result. To be fair Drogba did a decent job as an outlet for Chelsea in a way that only a genuine striker knows how.
Mourinho was of course being pragmatic, and maybe the media should be less disingenuous and actually believe what he says.
That said, Chelsea's current striker crisis is surely a problem of their own making. It appears that it has been the only chink in their armour during the run-in to an inexorable Premier League title. In many ways it explains the pragmatic, and perceived negative approach. But ask any other side to play with no fit strikers and still grind out wins and I suspect that the reaction would be somewhat different from the negativity levelled at Chelsea. It appears to be one rule for Chelsea and more benign rules for everyone else.
Either way, it is an issue that needs to be addressed next season. The folly of having one injury and yellow card-prone world class striker, one decent Premier League striker and one past-his--sell-by-date striker cannot be repeated. In the summer, with the Premier League safely deposited in the Stamford Bridge trophy cabinet, Chelsea will need to bolster the striking unit. Another world class striker needs to supplement Diego Costa.
Loic Remy has earned the right to stay, but I would like to see another striker to bring the complement to four. Whether this is one of proven ability like Remy, or a promising youngster like Patrick Bamford, remains to be seen. Personally I would be happy with Costa, Remy, Bamford and one other world-class striker.
This would allow Chelsea to hopefully win the Premier League again with more attacking intent and less need for pragmatism next season.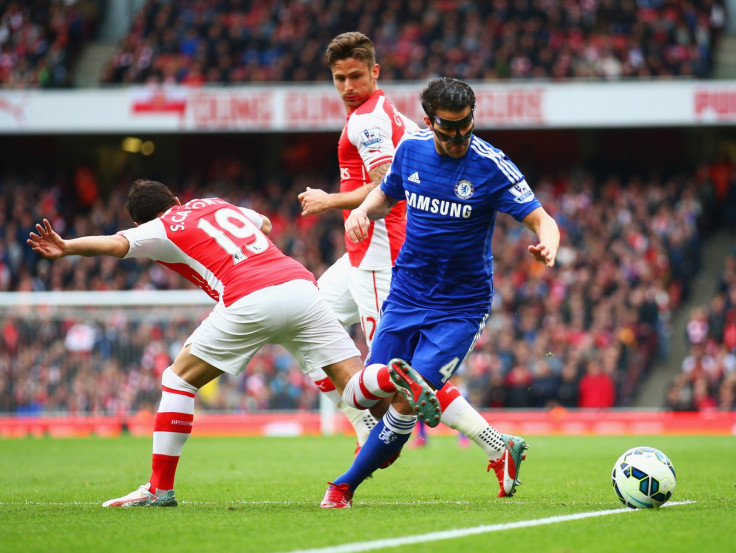 Lack of strength in depth
Another issue which has become clear in the run-in has been the obvious fatigue of many of the key Chelsea players – Matic and Fabregas especially.
Mourinho has used fewer players than his rivals, relying on a core of 14. It seems that only adrenalin and the reward of the title are carrying them over the line, and that Mourinho does not trust the fringe players in the squad or the promising youth players at his disposal. This will also need to be addressed in the summer, hopefully with the addition of three or four players who Jose can trust to do the job he needs them to do.
As well as a summer with big smiles spread across the faces of Chelsea supporters, it promises to be an interesting and vital one in terms of strengthening the squad.
If Chelsea get it right in the summer then next season the title race will not be as close as the media would have you believe it has been this year. More to the point, and knowing Roman Abramovich, more focus will be placed on sustaining an assault on the Champions League which will hopefully end with the Cup returning to Stamford Bridge, rather than petering out meekly in the round of 16.
That will require an equal and full contribution from every single member of the Chelsea squad, rather than draining every last bead of sweat from the trusted 14.
Taking all of this into account, perhaps more pundits will realise that this season, Chelsea have not been boring, just knackered.
David 'Stamford Chidge' Chidgey presents the award winning Chelsea FanCast radio show and podcast which can be heard every Monday at 19.00 on mixlr.com/chelsea-fancast/or downloaded from ITunes, Soundcloud and chelseafancast.com. Follow us on twitter @StamfordChidge and @ChelseaFanCast