Chelsea are reportedly ready to offer Frank Lampard a one-year contract extension, just as the prospect of Jose Mourinho returning to Stamford Bridge becomes a compellingly possible one.
The England international is out of contract at the club this summer after 12 years at Stamford Bridge, and the Blues have made little indication that they wished to extent his stay into next season.
But the Independent suggests the club are now prepared to change their stance on a matter that has caused mass discontent among fans, who are desperate to see the long-serving midfielder stay.
With remarkable timing, the report comes hours after Real Madrid manager Mourinho dropped the biggest hint yet suggesting a return to the Premier League beckons this summer. The Independent suggest Chelsea will wait until their new manager has been confirmed until formally announcing a new contract offer for Lampard, with the prospect of Mourinho announcing the midfielder's new deal during his first press conference a possibility.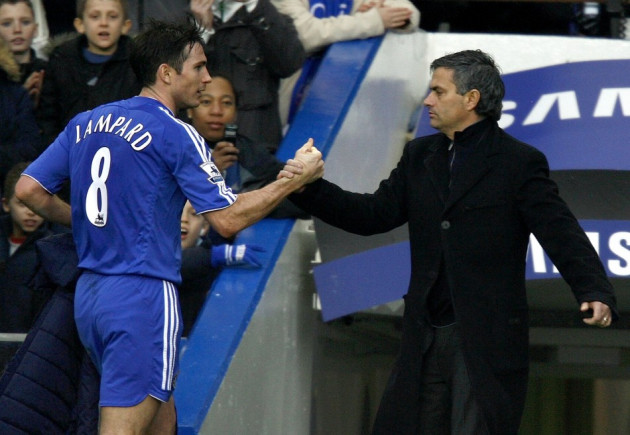 Following their Champions League semi-final defeat to Borussia Dortmund on Tuesday evening, a usually coy Mourinho provided an enormous hint suggesting his time at Real Madrid was coming to an end, with a return to Stamford Bridge to be his next destination.
When asked in an ITV interview whether he would be at the competition will Real Madrid next season," a disappointed Mourinho responded, "maybe not," before adding, "I want to be where people love me."
In a following press conference, the Real Madrid manager added, "I know that in England I am loved by the fans and the media, who are fair with me. They criticise me when they have to but give me credit when I deserve it.
"I know I am loved by some clubs, especially one, but in Spain it's a bit different, some people hate me, many of them in this room [members of the Spanish press], so it's difficult for me because I like the club."
Lampard, who arguably enjoyed some of his best seasons under Mourinho, has seemed destined to leave Stamford Bridge this summer, despite having scored 15 goals for the Blues this campaign, in addition to a further five for England.
Chelsea have exercised a club policy of only offering players over the age of 30 a one-year extension when approaching the end of their current deal in recent years. Ashley Cole found himself in a similar predicament with the club earlier in the season, and also seemed likely to leave the club this summer following a contractual stalemate between the two parties, before the Blues hierarchy offered the defender a new deal at the end of January.