The dismissal of Roberto Di Matteo has led to a number of managers being linked with the vacant post, but it seems that three of the strongest candidates would leave fans feeling positively underwhelmed.
Rafael Benitez has been one of the names most strongly linked with replacing the departed Italian and he has openly admitted that he would be interested in taking charge of the reigning European champions.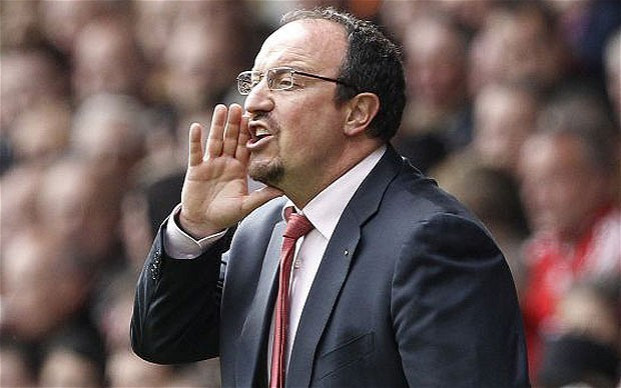 The Spaniard is set to return to the UK on Wednesday evening and speculation has suggested that he could be an option as an interim manager until the summer when Roman Abramovich would attempt to appoint former Barcelona boss Pep Guardiola.
However, it seems that Benitez would be an unpopular appointment, with chair of the Chelsea Supporters Group, Trizia Fiorellina, saying that she does not believe the former Liverpool boss is good enough.
"Benitez will just not be accepted by Chelsea supporters," said Fiorellina. "I don't think Benitez is a good manager, he's been out of work for two years now - if he was any good why hasn't any other club snapped him up?"
The Chelsea fan also made it clear that he does not want to see former manager Avram Grant, or ex Tottenham manager Harry Redknapp, be offered the role.
"We don't want Avram Grant or Harry Redknapp. The big one is Pep Guardiola but I believe he's already ruled himself out for this period so I don't think he's available until next season. But, given Chelsea's record of sacking managers, I don't think anybody will last any length of time if they go two, three, four games without winning," she added.
David Johnstone, spokesman for fanzine cfcuk, was equally dismissive about Benitez, stating that he did not deserve to manage Chelsea.
"Rafa Benitez is not a Chelsea manager. Some people are born to play for or manage certain clubs and for us, Benitez isn't what we want. When he was Liverpool manager and Jose Mourinho was Chelsea boss there was a bit of 'beef' between them," Johnstone told the BBC.
"He was very dismissive of Chelsea, very rude towards us and my impression of him was, whenever anything went wrong, it was always somebody else's fault - not his."