Chelsea midfielder Marko Marin could be offered a route out of Stamford Bridge after Borrussia Monchengladbach coach Lucien Favre admitted he would like to sign the winger.
Marin made the move to Chelsea in the summer for £7million but has struggled to make an impression in the first team and is yet to play at all in the Premier League.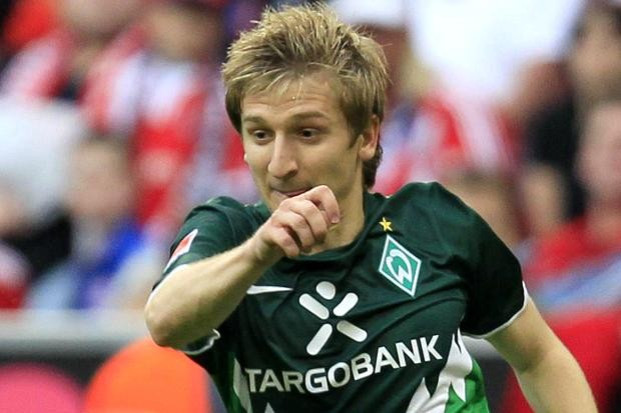 The 23-year-old was one of the first players to arrive in the summer but has been unable to make an impression with Eden Hazard and Oscar earning rave reviews for their early season form.
With Juan Mata also in sensational form, it has become virtually impossible for the German international to force his way into first team plans of manager Roberto di Matteo.
Marin had been a key figure at Werder Bremen and was a regular is the starting XI, however, since making the move to west London he has featured in just one game in the League Cup against Wolves back in September.
Marin's progress at Chelsea has been halted by injuries but he still faces plenty of competition once he is fully fit, with Victor Moses recently demonstrating his ability by grabbing a late winner in the Champions League against Shakhtar Donetsk.
His lack of game time has obviously not gone unnoticed by the manager of Monchengladbach who has admitted that he would like to bring the winger back to Germany when the transfer window opens in January.
"A player like Marin could be a good fit for us," said Favre, as quoted by Sky Sports.
"We will have to see what happens in the winter break but we have got nine games to go until then, so I don't want to say more."
Should Monchengladbach make an offer then Marin would have a chance to re-join the club he began his career with. The winger made close to 70 appearances for the Bundesliga outfit and was handed his first cap for Germany while representing the Foals.