Nathan Ake is preparing for the biggest week of his fledgling career as he looks to be part of two trophy winning teams with Chelsea.
The 18 year old has forced his way into the first team under Rafa Benitez and is hoping that he will be named in the squad for Wednesday night's Europa League final against Benfica at Ajax's Amsterdam Arena.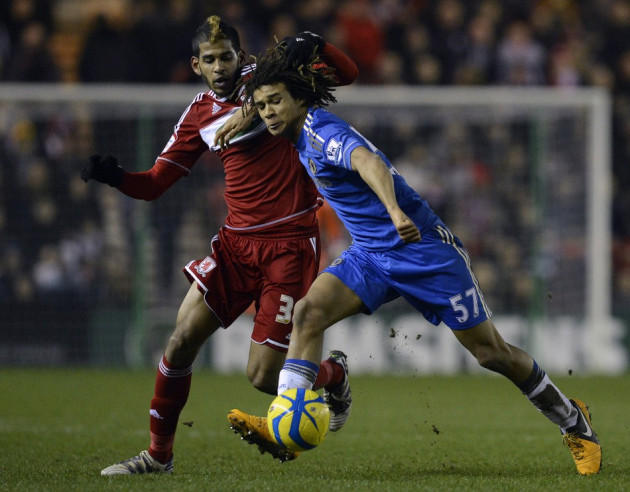 But before the squad make the trip to Holland, Ake is hoping to have already delivered a trophy when the Chelsea youth side take on Norwich in the second leg of the FA Youth Cup final at Stamford Bridge.
The young Blues lost the first leg 1-0 but Ake is certain that a vocal support at the Bridge will help them turn around the deficit and deliver a third FA youth Cup in just four years.
"It was a big game for them and when they scored in the last minute, the crowd was all excited," Ake told the Evening Standard. "We will be pressing them. I have heard a big crowd is coming and it should be good."
While the Holland Under-19 international is expected to play a major role in the FA Youth Cup, it would come as little surprise if he is named in the squad for the Europa League final after a rapid rise through the academy.
Having made his Premier League debut against Norwich in December, he has already featured in the FA Cup at Middlesbrough and in the Europa League when he played against Rubin Kazan.
It has been some season for the youngster but he admits this could well be the most exciting week of all.
"Yes, it could be a very big week for me with two finals," he added. "I would love to be involved in both games, even if I'm just on the bench on Wednesday.
"Things have changed quickly, I didn't expect to be in the first team already. I can't believe it but I will have to keep working to stay here.
"John Terry, Paulo Ferreira and David Luiz have all been a great help. They talk to me a lot. Paulo tells me I have to stay the same person and not let it go to my head. My brother does the same."