Chelsea defender Branislav Ivanovic has been given a reprieve after a rule change by the Football Association confirmed that the Serbian would not be facing a three-match ban for his red card offence in the Community Shield game against Manchester City on 12 August.
Ivanovic had gone in studs up at City defender and compatriot Aleksandar Kolarov and was sent off in consequence. It was feared that the 28-year-old would face a lengthy ban for earning a straight red and could thus be unavailable for the start of the new Premier League season.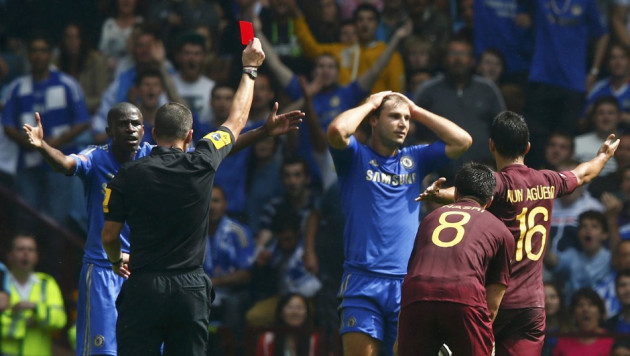 However, since the FA do not view Community Shield as a first-team match, Ivanovic will be banned only from reserve-team games. And the player will be in Chelsea's squad for the league opener at Wigan Athletic on 19 August.
The FA decided to disregard the automatic ban for non-competitive pre-season fixtures six years ago, following the three-match bans of Manchester United pair Wayne Rooney and Paul Scholes after an Amsterdam Tournament in 2006. According to the FA, suspensions pertaining to non-competitive games would not be counted for during the course of the season.
Yellow cards to Frank Lampard, Ramires, Ryan Bertrand, Ashley Cole, along with Ivanovic's dismissal, meant that Chelsea were liable to pay £25,000 as fine for having five or more players on cards. However, the rule change allows the European Champions to get away with it.
Blues goalkeeper Peter Cech, who was seen vehemently protesting the sending off on the field, later admitted that the red card was a fair decision.
"I saw Iva going in for the ball but his leg was over the ball, so it was a bit high and if he caught him, then it's a red card, that's what the referees have told us in meetings we have had. There was no intention to hurt the player, but the tackle happened and so it was probably a red card," the club website quoted Cech as saying.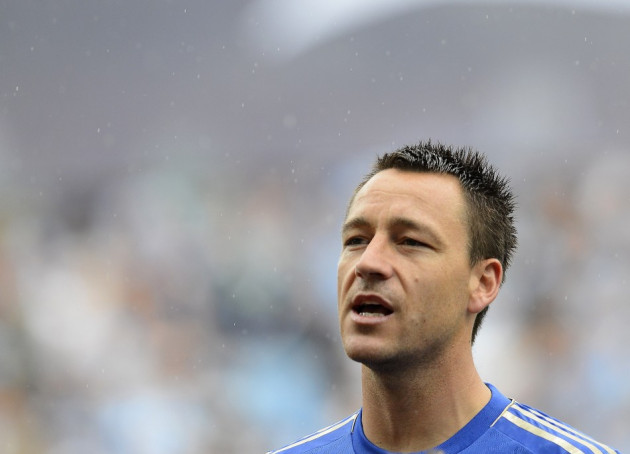 Chelsea were in for yet another pleasant surprise when captain John Terry had his three-match European ban reduced by UEFA on appeal. The 30-year-old was handed the suspension after being sent off dismissed in Blues's Champions League semi-final second leg at Barcelona on 24 April.
Terry sat out the final against Bayern Munich and is also set to miss the clash with Atletico Madrid in the UEFA Super Cup on 31 August. However, the third game of his ban has now been deferred for a probationary period of three years.
The England international is now expected to lead Chelsea as the club looks to defend their Champions League title when the competition kicks off next month.