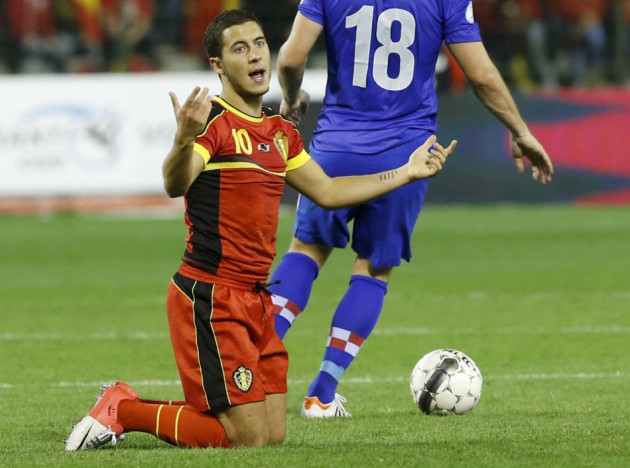 Chelsea coach Roberto Di Matteo admits he is concerned Eden Hazard may be developing a reputation as a diver.
The Belgian playmaker won three penalties for the Blues last month and has reportedly earned more penalties than anyone else in Europe. However, the 21 year old has seen appeals turned down in recent games, including two during the game against Norwich City.
Di Matteo is now concerned that if Hazard continues to go to ground too often, referees may become biased against the youngster. The 42 year old former has suggested his star player try harder to remain on his feet.
"The first three penalties he got in the first few games were clear-cut penalties. But there were a few others where he didn't get them so I wouldn't want the officials to have a prejudice against him," Sky Sports quoted Di Matteo as saying.
"If it's a foul, it's a foul. Sometimes they get them right, sometimes wrong. I wouldn't accuse my players of going down too easily. It's a different culture. In England, you need to try everything to stay on your feet," he added.
Di Matteo Happy with Spain's Mata Snub
Meanwhile, the Chelsea coach admitted he was surprised playmaker Juan Mata was not called up to the Spanish national team for the forthcoming World Cup qualifiers but added that he was happy with the omission.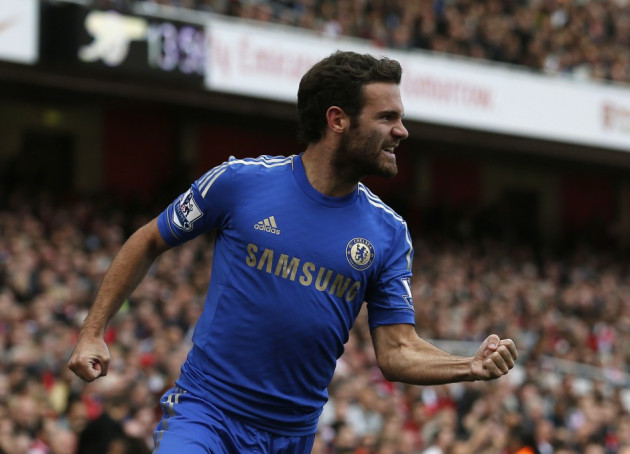 The former Valencia man has been in sublime form this season for the west London club, scoring four times and creating six others in the last five games.
"I feel for him because he's in great form. I don't know the reasons why but we as a club are happy he is going to be with us," the Italian explained to the team's official Web site.
Chelsea are four points clear of the Manchester clubs at the top of the Premier League, with six wins out of seven games. The Blues will travel to White Hart Lane for a London derby after the international break.