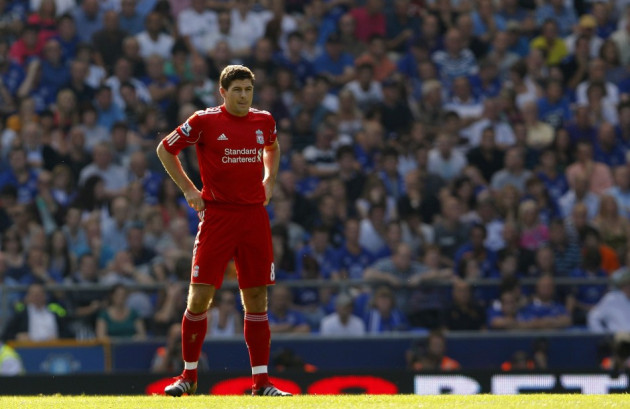 Liverpool midfielder Steven Gerrard looks likely to miss the club's next three games as he continues his recovery from an ankle infection.
Gerrard has missed Liverpool's last three matches after recovering from a groin injury only to pick up an infection after the 1-1 draw with Norwich in October.
Liverpool manager Kenny Dalglish refused to be drawn on when Gerrard would return to the side but said his captain was making excellent progress from injury.
"Steven is progressing brilliantly," Dalglish said. "There is nothing that's been a disappointment other than he's not been available for selection.
"He'll be available as and when he's over what he's got but everything's going really well. We couldn't ask for more or any greater news from him."
The Liverpool captain is certain to miss the next three crucial games against Chelsea in the Premier League and Carling Cup, as well as Manchester City's trip to Anfield next weekend.
Meanwhile, Dalglish refused to discuss Luis Suarez's recent racism charge by the Football Association, reiterating the club's stance that they were fully supportive of Suarez.
"I think the [club] statement says everything and our position has not changed in any way, shape or form," Dalglish said. "That's all I've got to say."