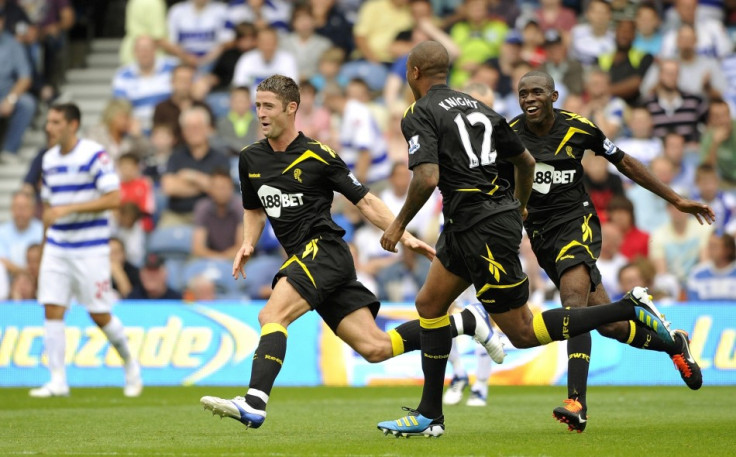 Owen Coyle has given his biggest indication yet that Gary Cahill could leave Bolton in January, with the defender the subject of a great deal of transfer interest.
Cahill was chased in the summer by Arsenal, and the club came very close to agreeing a deal for the England international before deadline day. However, his price tag of £17 million meant that the agreement fell through at the last minute, and now Arsene Wenger insists that defenders will not be high on his transfer priority list in January.
Tottenham had also put forward a bid for Cahill, but Bolton insisted that they would not relent on their primary asking price, and deadline day passed without an agreement being made.
But with Cahill's contract running down with the Trotters, and the 25 year old able to leave the club for free next summer, Coyle believes that a sale in January is becoming a real possibility, with Chelsea now emerging as a possible suitor.
"That is something that will be seen to be the case in January," Coyle said at a pre-match press conference today.
"I would love to work with Gary Cahill every day of the week for as long as I could because he is a top player and a fantastic young man.
"Again, sometimes things are taken out of your grasp. We will wait and see what January brings.
"But, for this moment in time, what's more important is we continue to improve as a team and continue to pick up points in the Premier League."
Bolton are currently in the relegation zone, and the club have lost three of their last four matches. With Champions League football definitely on offer at Chelsea, and a possibility at Tottenham, Cahill has been stalling on contract extension talks and it's becoming more obvious as the season wears on that the star wants to move to a bigger club.
Cahill's ability to score goals, despite playing in defence, makes him a particularly attractive prospect for big clubs in England, and besides Chelsea and Tottenham, Barcelona have also reportedly shown interest.
And while Arsenal have said that they are no longer on the lookout for a centre back, the club could well come back for Cahill if his price drops, and Bolton are desperate to sell and avoid him leaving for nothing in five months.