Chelsea are looking very close to having a deal completed for Oscar, while Hulk has hinted that he may yet leave Porto this summer by admitting his future is 'in God's hands'.
Hulk has been a big target for the Blues, and with his sky high release clause, even though Andre Villas-Boas has shown an interest to bring the Brazilian to Tottenham, Abramovich's money could be the difference if he does decide to bring the star to Stamford Bridge.
While talk is getting louder surrounding Hulk's future, andas Chelsea look to continue their spending this summer, the 25 year old is staying relaxed over where he might end up before deadline day.
"My future is in God's hands. Regarding transfers, I let my agent handle it. I'm focused on the national team," he told Lancenet, via Sky Sports.
Hulk is currently with the Brazil national side preparing for the Olympics, and with the squad currently favourites alongside Spain to take out the Gold, he says he's concentrating on winning that coveted medal over the next few weeks.
"Who doesn't want to be Olympic champions? We know Brazil's Olympic history, it would be our first title," he explained.
"We have a very united squad, we won't fail, and we are all focused."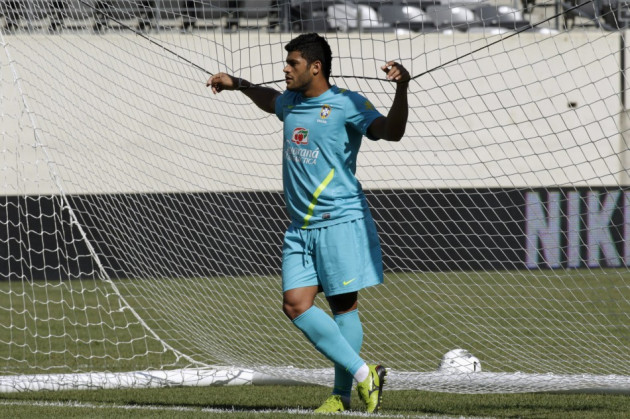 Meanwhile, Chelsea are chasing another Brazilian, and look much closer to tying up a deal for Oscar than Hulk at this stage.
Internacional president Giovanni Luigi confirmed that an agreement is very close for the 20 year old playmaker, with the youngster just needing to sign the dotted line and make the move to Stamford Bridge official.
"There is a verbal agreement between the two parties. But we have to put that on paper and the lawyer of both clubs have to discuss the matter," he told Radio Guiaba.
Chelsea have already made two big-name signings this summer, with Eden Hazard and Marko Marin joining the club amongst interest from rivals.
While the west London side won the Champions League last season, their sixth place finish will no doubt be displeasing for Abramovich, who fired yet another manager in the process of rebuilding the side with a new generation of talent.
And if they can get both Oscar and Hulk on board, it will have been another very successful summer for Chelsea as the core of their squad continues to get older.