Kevin De Bruyne says he will stay at Werder Bremen until the end of the season, with the Chelsea youngster planning on building up his game experience before competing in one of England's biggest clubs.
De Bruyne was purchased on deadline day last January, but was immediately loaned out to his former club Genk for the rest of the season.
Though some reports suggested he would return to Chelsea in the summer, he was sent to Bremen instead for the next season as he continues to develop as a player.
January could present an opportunity for De Bruyne to return to the Chelsea fold, particularly with a new manager, but the 21 year old says he wants to go back in the summer when he's ready to stand tall next to the Blues' senior players.
"I am definitely going to spend pre-season with Chelsea. After that, we will see what happens," De Bruyne told Kreiszeitung Syke. "I know it will be very tough for me to accept being just a substitute. I know I would become extremely unhappy.
"I want to play every match and if that doesn't happen at Chelsea, then perhaps I will have to find a club that are a bit lower in standard."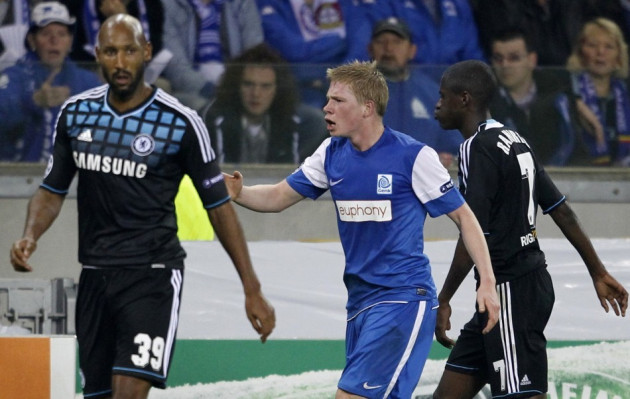 Meanwhile, new interim manager Rafa Benitez claims that Chelsea's defensive line-up isn't good enough, with the Spaniard reportedly targeting a centre back in the January transfer window.
He told The Times: "You need to know the players and find the balance.
"If you have too many players with quality - these players we were talking about, all dynamic but cannot regain the ball - you do not have the balance.
"If you give the ball away, you have to regain [it]."
Sky Sports is reporting that Benitez is chasing Newcastle star Cheick Tiote and Corinthians and Brazil international Paulinho, with the manager hoping to build an unbreakable defence for Chelsea as the season hits the business end.