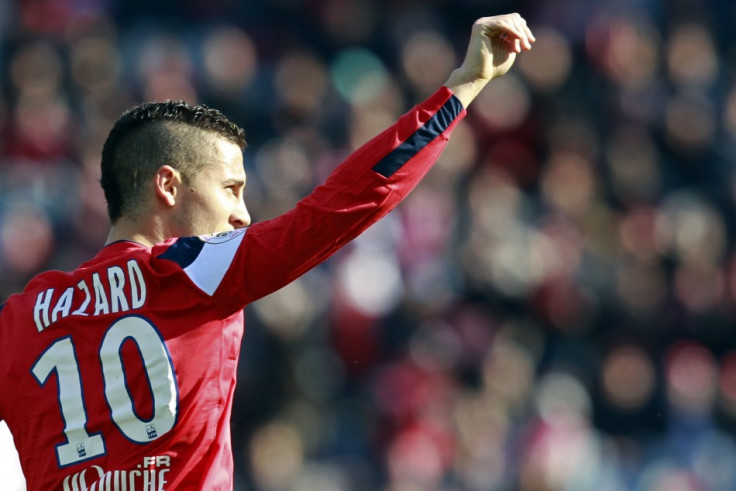 Eden Hazard's Belgium team mates, some of whom will be his rivals in the Premier League, are sure the 21 year old will be a huge success in England. The Lille playmaker ended months of speculation by confirming via Twitter on Monday he will be playing for Champions League winners Chelsea next season, after turning down offers from Manchester United and Manchester City.
Arsenal centre-back Thomas Vermaelen believes his compatriot will attract a lot of attention when he makes his much-anticipated move to the Premier League.
"He is a great player with a lot of special qualities. I think he is a player people go to the stadiums for. People will love him and love watching him playing football, so I think he is a good player for the Premier League," Goal.com quoted the 26 year old as saying. Vermaelen also revealed he had not persuaded Hazard to make the switch to England.
"He didn't come to me for any advice. I think he has a lot of people around him, so they can give him good advice about which club he should go to," the Arsenal defender said.
Midfielder Moussa Dembele, who plays for Chelsea's derby rivals Fulham, feels Hazard will cope well with the physical demands of the English game and succeed, despite his short physique.
"It's a good choice from Eden. He has the quality to succeed in every competition in Europe but the English competition is the best in the world so it will be good for his development," ESPN quoted Dembele as saying
"Eden is quite small, but in the last couple of years more small players have arrived in the Premier League like (David) Silva, (Juan) Mata and before that (Luka) Modric - and Hazard can certainly be like them. I think he will need a little time to adapt but it won't take long," the 24 year old added.
Meanwhile, Sunderland goalkeeper Simon Mignolet admits Hazard will have to deal with considerable expectations but expects to see him emerge as a star player.
"I think Eden has the qualities and talent to play in England. On his day, he can make the difference for his team. It is a big step from Lille to Chelsea and he is going to be under some pressure, especially with the money that has been spent, but I think he is a good player and if he is on his day, he can do a good job for Chelsea,'' Mignolet pointed out, in the Goal.com report.