Mourinho Outlines Transfer Plan After Admitting Striker Disappointment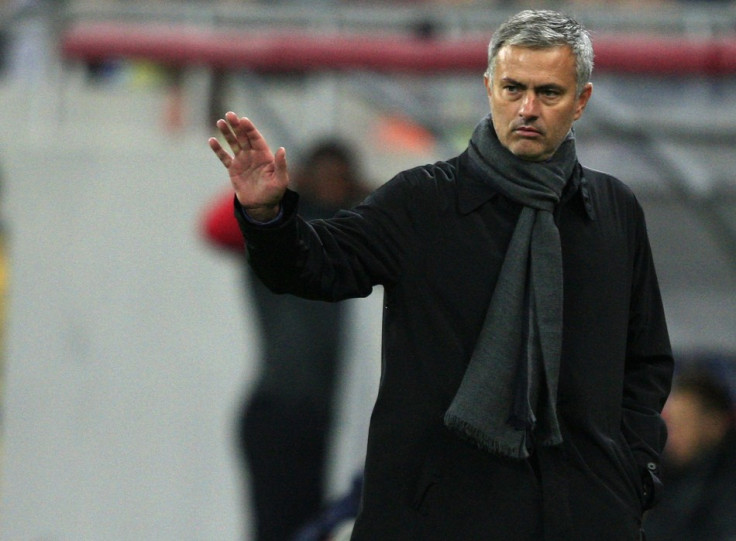 Jose Mourinho has admitted his strikers are not up to a satisfying standard at this point of the season after Chelsea fell to a 3-2 loss to Stoke at the weekend, but insisted he isn't likely to dip into the transfer market in January.
The manager has been experimenting with his squad since taking over at Stamford Bridge in the summer and while he dropped Frank Lampard in favour of Andre Schurrle for the match with the Potters it didn't prove to be a winning change, even with the Germany international scoring a brace.
Chelsea's top scorer this season has been playmaker Eden Hazard followed by Oscar and Lampard and the Portuguese tactician admits that he is disappointed with how his forwards have performed during the current campaign.
"I don't know," he told the Guardian, when asked how to improve the scoring rates of his strikers. "I work, we try our best, the strikers try their best, so I don't know what to do.
"If you tell me [Sergio] Agüero has scored 10 or 12 goals, [Wayne] Rooney eight or 10, [Oliver] Giroud eight or 10, [Daniel] Sturridge eight or 10, [Luis] Suárez 10 or 12, and ask if I would like my strikers to score eight, 10, 12 goals, then yes, I would. If they had we would be top of the league. That's the reality."
But the manager insisted that it's more likely he will be looking for talent in the summer to help his side than in January, with the winter window known for being difficult to land top players without paying over the odds.
"If players are coming now or at the end of the season, probably at the end of the season, yes [we would go into the market], because it is more normal, but no, I am not pushing for players now," he explained.
One criticism of Chelsea over recent seasons where they have won the Champions League, Europa League, FA Cup and Premier League title over the last four years has been problems with introducing a new generation of stars with the likes of John Terry and Lampard still staking their claims for places in the squad over growing talent.
And Mourinho hinted that he would be shifting to giving younger players a chance, admitting that he wouldn't be able to change the older players' ways while he can mould the more inexperienced ones to follow his style of football.
He explained: "I try to improve my players. But it is one thing to improve a player who is 20-years-old, which you can. If you ask me, can I improve Eden Hazard? Yes I can.
"Can I improve a player who is 30-years-old? How?"
© Copyright IBTimes 2023. All rights reserved.