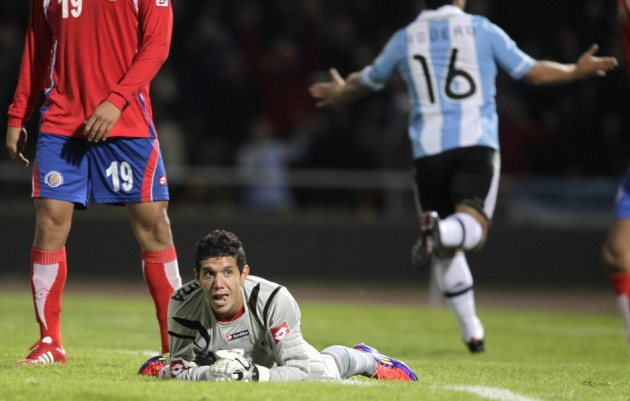 Click here for a full review of today's football transfer rumours
Porto striker Falcao has ended speculation linking him with a move to Chelsea after the Colombian international signed a two-year extension to his contract with the Portuguese champions.
Falcao, who scored 38 goals last season, had been linked with a move to Stamford Bridge this summer but the prospect of any deal now appears slim.
But Andre Villas-Boas is still keen to bring in another forward before the new campaign, with the futures of Didier Drogba and Nicolas Anelka uncertain. So Chelsea officials will have been alerted to recent comments attributed to Atletico Madrid striker Sergio Aguero, after the Argentina international gave the clearest indication yet that he will leave Madrid this summer.
Aguero told the Argentinian radio station Radio La Red:
"I have made clear in my statement that I do not see myself at Atletico.
"I will seek the best for me, I know that my representatives are working and for now I don't want to think about it. I will do something after the Copa America, when I am able to think calmly."
Aguero has a release clause of £38m in his contract and has been linked with a switch to Manchester City or Atletico's rivals Real Madrid. But Roman Abramovich is a keen admirer of the 23-year-old and reportedly had a bid turned down in January for the player.
"If I said I saw myself at Atletico, I'd be lying," Aguero said. "I'd prefer to play in Spain or England; those are the two best countries."
"Atletico has been my place of work in Spain. I have given everything for the shirt and I have had a lot of fun but as far as my future is concerned, don't bet on anything."
Meanwhile, West Ham United have told Chelsea they will have to pay £8m to take Scott Parker back to Stamford Bridge as a replacement for the injured Michael Essien. West Ham were previously willing to let the England midfielder go out on loan for a season but a £7.5m bid, believed to have come from Aston Villa, has convinced the east London club they should sell Parker outright.
Elsewhere, Tottenham manager Harry Redknapp has reiterated that Luka Modric is not for sale, despite the 25-year-old submitting an official transfer request.
"We know he wants to leave and whether he writes it down on a piece of paper doesn't really make any difference to our stance," Redknapp told BBC Sport. "He's a great player and we don't want to lose him."
Finally, unconfirmed reports from Spain suggest Real Madrid have agreed a fee with Santos to take Brazilian striker Neymar to the Bernabeu. ESPN Soccer - via AS - suggests the 19-year-old will sign a six-year contract worth five million euros per season. If true, the reports would bring an end to speculation linking the forward with a move to Stamford Bridge. However, until either club issues an official statement, any news should be taken with a hefty pinch of salt.