Chelsea striker Samuel Eto'o has revealed that he passed over a chance to move to Arsenal before signing for Mallorca from Real Madrid in 2000. The former Cameroon international was on the Gunners' radar as he was close to joining Arsene Wenger's side, only to change his mind at the last minute and sign for the Spanish club.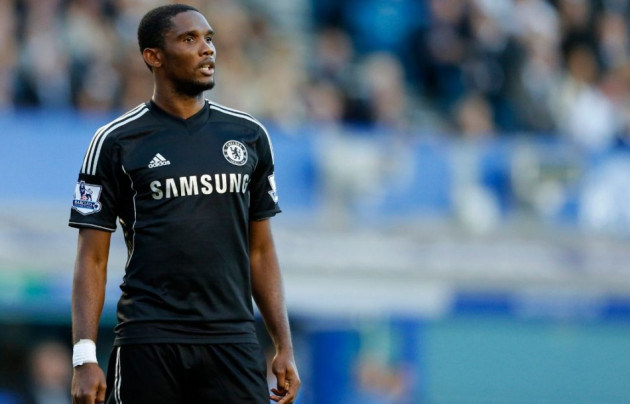 The 32-year-old was with the nine-times European champions, but failed to make it into their first team. Eto'o admitted that former Mallorca manager Luis Aragones convinced him to reject the chance to move to Arsenal and persuaded him to join the Spanish club.
Eto'o has no regrets as he claims the decision to reject the chance to play for the Gunners changed everything.
"I met Luis at a crucial moment in my life where I had to take the right direction - and thanks to him I did. I was about to sign that very afternoon at Arsenal and maybe I would have never been the player I am today. Luis picked me, then I ended up joining Barcelona. That decision changed everything," Eto'o told the Sun.
The striker signed for Barcelona in 2004, where he won the Champions League twice and the La Liga on three occasions. He later moved to Inter Milan and was a part of the treble winning team in 2010. A year later he joined Anzhi Makhachkala before completing his switch to Stamford Bridge this summer.
Meanwhile, Wenger has hailed his side's performance during their 3-1 win over Sunderland. The fixture saw the Gunners' summer signing Mesut Ozil make his debut and the result has seen them take the top spot in the Premier League table.
"We had an outstanding first half with plenty of chances but we were only 1-0 up at half-time and you know that the break came at the right moment for Sunderland. They came back with a different proposition in the second half. They came back strong," Wenger told www.arsenal.com.
"We dropped physically, they came back to 1-1 but after that we had the mental resources to find two goals again. Overall it was a very eventful game and a very interesting one, with Sunderland having a strong and very committed second half," the Arsenal manager added.