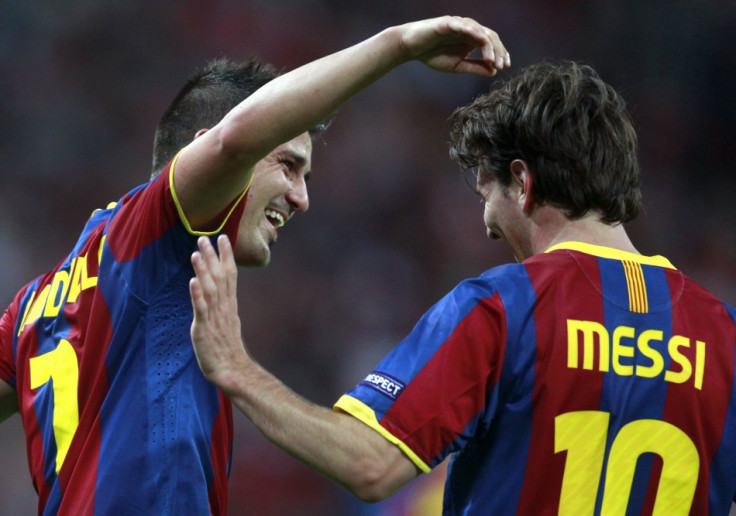 Reports from Portugal suggest that Chelsea have agreed to pay the release clause for the Porto manager André Villas-Boas, and the coach has accepted the Chelsea owner Roman Abramovich's offer. The news could signal that the Russian is prepared to fund a lavish summer of spending. The Daily Mail is among a slew of publications this morning linking the west London club with a move for Barcelona striker David Villa.
Reports earlier in the month suggested Barcelona boss Pep Guardiola had around £40m to spend on new players this summer and with the £32m capture of Udinese winger Alexis Sanchez expected to be announced in the next 24 hours, the club will have to sell before they can buy again.
The European champions are in the process of trying to reduce their rising debts. In announcing a reduction in the amount the club owe, Javier Faus, the club's vice-president of the finance department said, "The gross debt has been reduced from £474m to £429m, and the net debt from £383m to £324m.
"We want to decide our future and to do so we must reduce the debt to acceptable levels."
The Catalan club are expected to focus on signing Cesc Fabregas now that the Sanchez deal has been concluded and sources in Spain indicate that Villa could be allowed to leave in order to fund a reported £50m bid for the Gunners' captain.
Other targets
Negotiations between Stamford Bridge officials and Anderlecht are ongoing over Belgian striker Romelu Lukaku's move to west London.
According to reports, the transfer could involve Kevin De Bruyne joining the Brussels club on loan.
Lukaku has long been linked with Chelsea and Anderlecht confirmed that talks have taken place with a number of clubs; amid reports that Arsenal, Manchester City and Tottenham are also interested in the player.
Anderlecht general manager, Herman van Holsbeeck, told Sky Sports, "There is still a long way to go in the negotiations. We are indeed negotiating with Chelsea, but there are other clubs we are talking to.
"It could happen in the next half hour, it could take until August 31 - that is football."
Meanwhile, Luka Modric continues to be linked with a move to west London. Tottenham have already rejected a £22m bid for the player but reports this morning suggest Chelsea are considering an improved offer that includes Michael Essien.
The club are determined to get their man and the latest reports suggest Essien, who struggled for form last season, could be used as a makeweight in the deal, along with a sizable transfer fee.