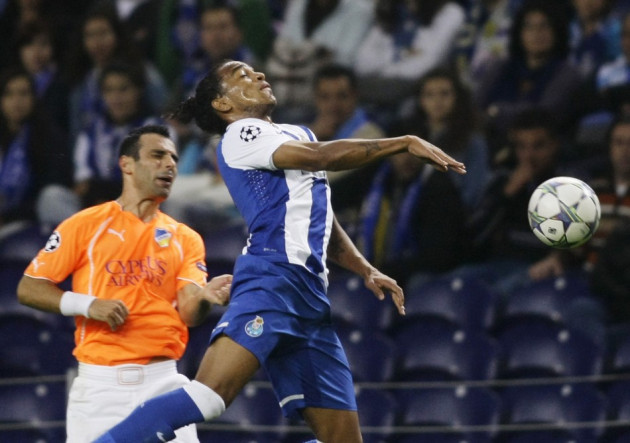 Many eyes across the football world will be on Chelsea during the upcoming January transfer window, as Andre Villas-Boas tries to mould the Blues with some of his own players.
That is not to say he didn't try during the summer. One of Villas-Boas' first transfer attempts after being appointed manager in the summer, was to sign Alvaro Pereira from his former-club FC Porto.
Chelsea had a bid rejected for the player and was told to forget signing him. The Londers were recently rumoured to be considering a second approach for the player in January. However, it could prove an unsuccessful attempt as Portuguese side made it clear, in no uncertain terms, that no player would leave the club mid-season.
Porto president Jorge Pinto da Costa for one is adamant about holding on to his players.
"I have offered a guarantee to the coach that no important players will leave the team in January - and that includes Alvaro Pereira," Pinto da Costa said.
"I think the chance to do a deal for this player has passed and that is good news for us. Now is the time that rumours start spreading about players, but I am used to that."
Chelsea have also been linked to Everton star Jack Rodwell and are believed to be considering a £20 million for the English youngster.
Villas-Boas is looking to infuse some youth in the Blues' ageing side and Rodwell looks a likely successor for the benched Frank Lampard and the injury-prone Michael Essien.
However, Manchester United are long-time admirers of the player and are likely to push Chelsea all the way in pursuit of the player.
With regards to Everton, manager David Moyes will not want to lose a key member of his squad half-way through the season but could be tempted with a substantial bid given the cash problems of the Merseyside club.
"I've always said if any club is going to come and try to take our better players, we don't sell cheap. It's expensive to buy from us," Moyes said recently.