Friends of Cheryl and Liam Payne have said that the pair are "madly in love" but it seems the Crazy Stupid Love singer has eyes only for ... Rihanna. The new couple were spotted at the Bajan singer's ANTI World Tour concert at the Mandalay Bay Events Centre in Las Vegas earlier this week.
And while Liam was focusing his attention on his new girlfriend, Cheryl couldn't take her eyes off RiRi. The 32-year-old was so captivated by the pop star's on stage antics that she didn't even notice when the Steal My Girl singer tried to lean in for a kiss.
Unfortunately for Liam, a concert-goer caught the moment on camera that left the crestfallen former One Direction star feeling somewhat spurned. The couple faced criticism when they first went public with their age-gap romance and it seems the 22-year-old is already learning who the boss in this relationship is.
And while Liam certainly looked a little crushed, Cheryl was perhaps just reciprocating the flattering attention she had earlier received from Rihanna who described the former X Factor judge as her girl crush. According to Mail Online she told Esquire: "Cheryl Cole is...hot. I would just like to watch her work. Preferably cleaning things on the floor. Picking up stuff on the floor. Bending over."
While Cheryl might be the stuff of fantasy for Rihanna, it's apparently the real deal for the new British music power couple, as an insider claims that Cheryl and Liam's relationship is for keeps. An insider told The Sun: "Cheryl and Liam are getting more serious by the day. They want to make the most of their time with each other before Cheryl has to go back to the UK, so it made sense for her to come and live with him. They are so happy together and head over heels."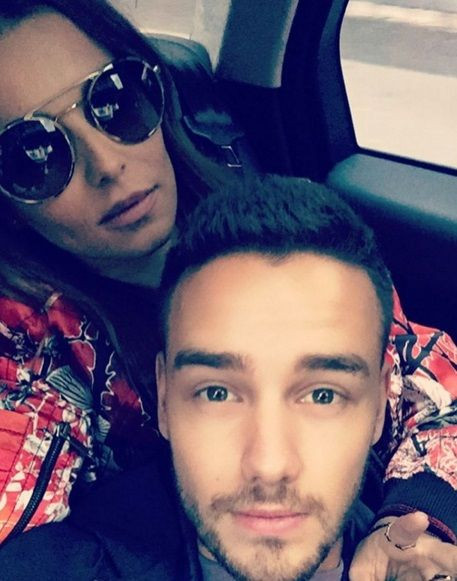 With an age gap of 10 years the pair first met when Liam auditioned for the X Factor aged just 14. Returning in 2010 age 16, he charmed Cheryl and progressed to judges houses. It was the beginning of his career as one fifth of One Direction, which went onto become a global pop phenomenon.
It's thought that romance blossomed between the pair during the X Factor final in December 2015 when One Direction performed together for the last time. After announcing that she was to divorce her estranged husband Jean Bernard Versini Fernandez in January, Cheryl didn't waste any time moving on and was quickly cosying up to Payne.
The pair is believed to have set up home together in Los Angeles and are reportedly making the most of the time they have together before they each resume their professional commitments. While Liam is on an extended hiatus from One Direction and exploring solo ventures, Cheryl too is re-launching her pop career.
The singer announced that she was to be re-branded, dropping her married name and all association with JB as she prepares to make her debut as 'Cheryl' at the Global Gift Gala in Paris this month. And while, for the moment, she is certainly making time for Liam, she might want to pay him a bit more attention. There are lots of One Direction fans who would gladly trade places with her.