Jean Bernard Fernandez-Versini has broken his silence on his split from his estranged wife Cheryl, amid claims that she cheated on him with Liam Payne. The former couple was married for 18 months after a whirlwind romance.
While they were last seen together in public in October 2015 at Ant and Dec's 40<sup>th birthday party, they announced their break-up in January 2016 following an acrimonious split. It emerged that Cheryl had filed for separation shortly before last Christmas citing 'unreasonable behaviour'.
By February, the X Factor judge had gone public with her new romance with One Direction star Liam Payne who had split from his former girlfriend in October. The Drag Me Down singer was spotted in the audience during the last series of X Factor on 7 November and again at the final on 13 December. The pair are thought to have struck up a romance a short time later. They reportedly escaped to a remote island on the Maldives for a private break in February and have since been described as being "madly in love."
However Jean-Bernard now appears to be questioning whether the relationship with the boy band singer had in fact already begun before he and Cheryl had officially called time on their marriage. According to Mail Online Jean-Bernard was allegedly told by X Factor insiders that Cheryl was seeing Liam in October, two months before their official split.
A source told The Sun on Sunday: "JB has been told that Cheryl was actually seeing Liam in October — two months before they officially split. The information comes from people at the X Factor. JB was desperate to save their marriage and is absolutely furious."
Just hours after the cheating claims were made the Crazy, Stupid Love singer tweeted a stern riposte writing: "If anybody believes the s*** they're reading today you really don't know me at all."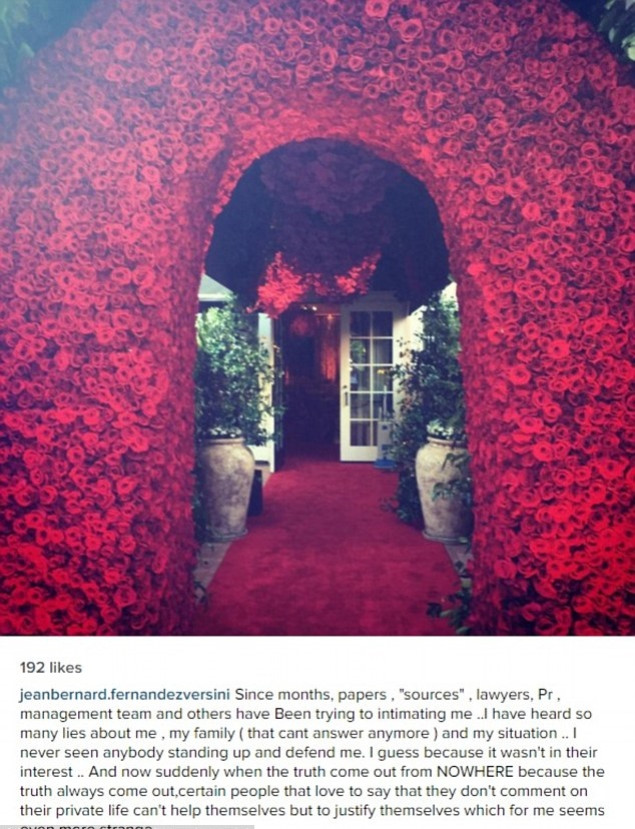 Reacting to the reports of alleged infidelity Jean Bernard posted a message on his Instagram account, on Sunday (17 April) warning that the 'truth always comes out.' Sharing a romantic image of a rose-covered archway, he wrote: "Since months, papers, "sources", lawyers, PR, management team and others have been trying to intimate ... I have heard so many lies about me , my family (that can't answer anymore ) and my situation ..
"I never seen anybody standing up and defend me by telling the Truth . I guess because it wasn't in their interest. And now suddenly when the truth comes out from NOWHERE because the truth always come out, certain people that love to say that they don't comment on their private life can't help themselves but to justify themselves which for me seems even more strange .. [sic].'
Responding to Cheryl's tweet denying the claims, he added that 'certain people that love to say that they don't comment on their private life can't help themselves but to justify themselves."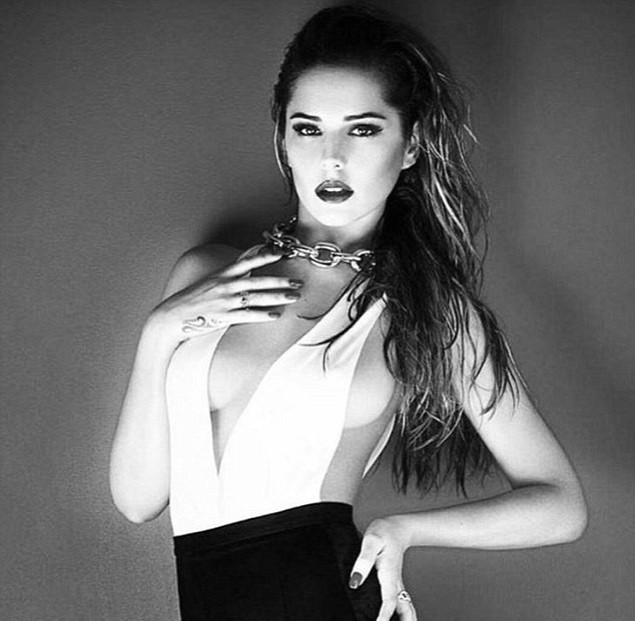 The former couple's bitter break-up has been playing out on social media with each of them posting thin-veiled jibes at one other as their divorce proceedings continue. While the 32-year-old singer had been hoping for a quickie divorce, it appears to be turning into a long drawn out legal battle.
"'It's been a lot slower than expected. There's no information coming up as there are ­confidentiality clauses in place," a source told the Daily Mirror. "What's clear is it hasn't been as easy as had been hoped."
A source told The Sun: "JB has not yet made a decision as to whether or not he will mention adultery in the divorce, and they both [Liam and Cheryl] will be desperately hoping that he doesn't."
Meanwhile, in her latest Instagram post, Cheryl seemed to be showing JB just what he was missing as she shared a sexy black and white snap of herself in a barely there bodysuit, slashed to the navel.
A spokesperson for the singer told MailOnline: "Cheryl does not and is not going to comment upon private matters. Jean-Bernard's information about when Cheryl started her relationship with Liam is false."