While Cheryl is keeping mum about her rumoured pregnancy, it's true what they say — a picture speaks a thousand words.
Appearing at a charity event hand-in-hand with boyfriend Liam Payne, the 33-year-old appeared to be responding to the speculation by putting her growing baby bump centre stage.
Arriving at St James' Church for the event in aid of her own charity Cheryl's Trust and The Prince's Trust, the former Girls Aloud singer wore a clingy khaki jumper dress underneath a black coat, leaving it open to display a sizeable bump.
There was no mistaking her pregnancy glow either, as the radiant star and rumoured first time father-to-be Payne, beamed from ear-to-ear as they faced the paparazzi.
And while the Crazy, Stupid Love singer has not made an official statement, she has shared her happy news with close friends and family.
A source told The Sun: "Cheryl has told close friends and family the very exciting news that she is expecting her first child. She is absolutely ecstatic.
"She doesn't want to speak publicly about it for a number of reasons, particularly due to some of the battles she has gone through in her personal life in recent years," the source explained.
"Obviously everyone wants to hear it come from her but she is keeping quiet for now. At the event last night she was proudly showing off her bump and telling everyone how happy she was."
The pictures were the talk of the day with Lorraine Kelly asking: "Have they still not confirmed whether or not she's pregnant?"
The ever-outspoken Piers Morgan has personally called on Cheryl to share her happy news with the world. Speaking on Good Morning Britain he and co-host Susannah Reid were captivated by the images prompting Morgan to say: "'Congratulations to Cheryl."
"There's always a point where it's reasonable to ask: 'Are you pregnant?' added Reid explaining: "Because it's no longer a food baby."
Morgan continued addressing Cheryl directly saying: "Cheryl if you're watching, you can't kid a kidder so get on with your announcement. Well done to you. Well done to your 1D man. It's good news among a torrid of despair."
"I think we can get past the is she or isn't she. She's about to give birth!" he quipped.
The couple's baby rumours first erupted when Liam sparked a Twitter frenzy after changing his bio on the social media site to read 'the happiest man in the world', fueling speculation among fans that the couple are expecting their first child together.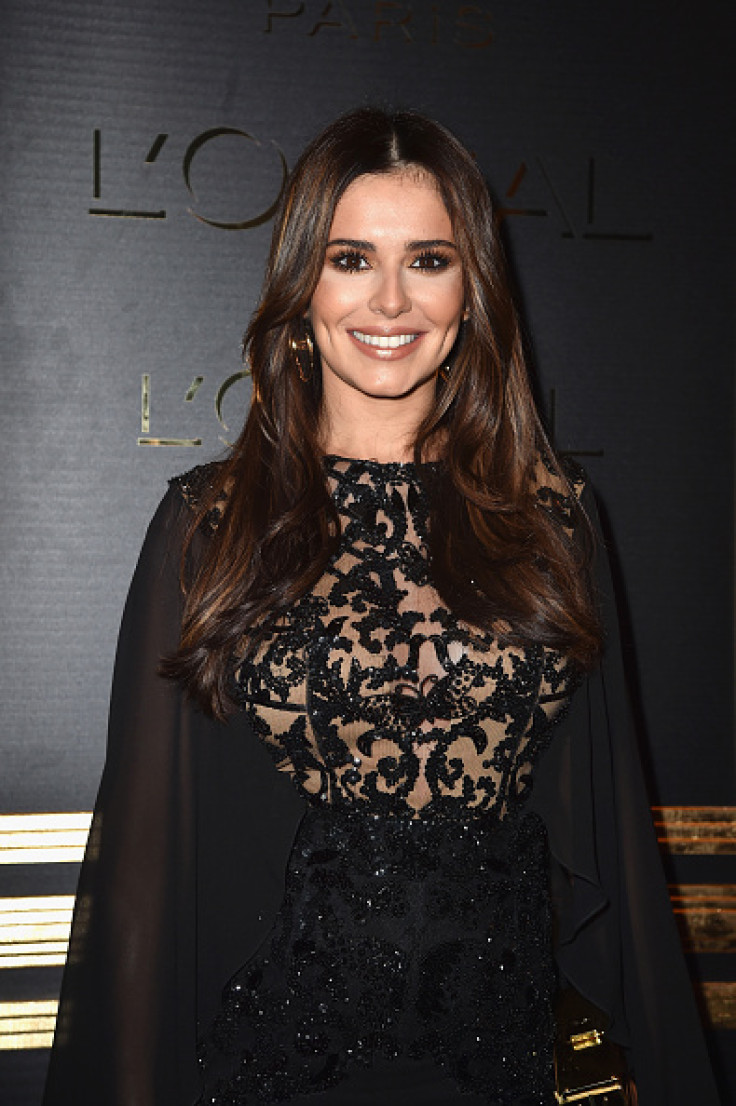 Meanwhile, a recent photograph of Cheryl in the new L'Oreal campaign also shows the Crazy, Stupid, Love singer looking happy and healthy, prompting fans to suggest that her fuller face is down to being pregnant.
On 9 October she seemed to be showing off the first signs of a baby bump when she appeared at the L'Oreal Paris real Paris Gold Obsession party during Paris Fashion Week in a black lace ensemble.
In a later appearance on The One Show the singer had her stomach under wraps, but after her mother Joan Callaghan was spotted buying a pregnancy pillow, fans are eagerly anticipating a new arrival.
While Cheryl has refrained from commenting about whether she is in the family way, close friend and X factor choreographer Brian Friedman spilled the beans during an interview with new! Magazine.
"Everyone wants to be in love, everyone wants to be happy," he said. "And now they're having a baby together, so they definitely found something great."