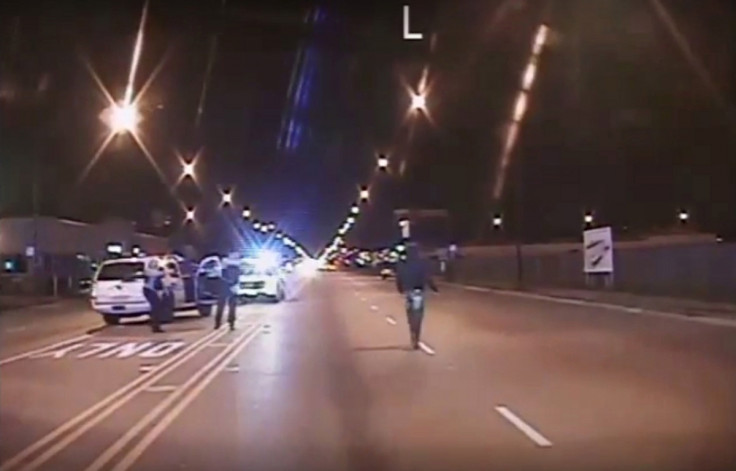 Chicago is bracing itself for the fallout following the release of a graphic video showing the moment when a white police officer opened fire and killed Laquan McDonald, a black 17-year-old after shooting him 16 times. The city said it would release the footage a day earlier than anticipated after it emerged that a shorter version was in the possession of Chicago's media.
The announcement came just hours after Jason Van Dyke, 37, was charged with first-degree murder over the incident, which took place on 20 October 2014. If convicted, he could face between 20 years to life in prison. McDonald's family did not want the video of the fatal shooting to be released, fearing a further escalation in tensions between police and the black community. A family statement read: "This is a difficult time for us. As we have said in the past, while we would prefer that the video not be released we understand that a court has ordered otherwise."
Speaking ahead of the video release, Superintendent Garry McCarthy said: "The officer in this case took a young man's life, and he's going to have to account for his actions." He added. "People have a right to be angry, people have a right to protest. People have a right to free speech, but they do not have a right to commit criminal acts."
Chicago Mayor Rahm Emanuel said: "I want to say one thing: there are men and women both in leadership positions and in rank and file who follow and live by that principle every day. Jason Van Dyke does not represent the police department."
The harrowing footage shows McDonald collapsing on the ground after being shot. As Van Dyke fires into McDonald, puffs of smoke rise from his body. Speaking on 24 November, prosecutor Anita Alvarez said: "It is graphic. It is violent. It is chilling. To watch a 17-year-old young man die in such a violent manner is deeply disturbing. I have absolutely no doubt that this video will tear at the hearts of all Chicagoans."
A number of killings of black civilians by white police officers has stoked racial tensions in the US, and the country is looking for ways to overcome the issues surrounding race and policing. McDonald's family has appealed for calm and said: "We ask for calm in Chicago. No one understands the anger more than us but if you choose to speak out, we urge you to be peaceful. Don't resort to violence in Laquan's name. Let his legacy be better than that."