A video has been released showing a police officer pepper spraying a crowd of protesters during a conference against police violence to African Americans in Cleveland, Ohio.
The amateur footage shows the transit police officer spray OC gas into a crowd of people protesting about the arrest of a 14-year-old boy.
The teenager who was believed to have been intoxicated, was reportedly slammed to the ground by officers and taken to a local police station. The incident took place as the first Black Lives Matter conference, looking at various social issues affecting the African American community, was concluding at Cleveland State University.
Attendees rallied near the scene, blocking a police car with the teenager inside by locking arms, before trying to get the youngster out. In response, a police officer then began pepper-spraying the crowd.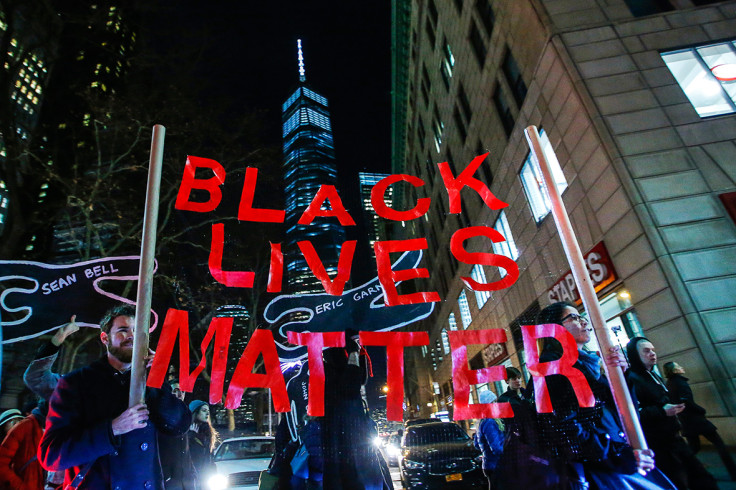 Greater Cleveland Regional Transit Police issued this statement after the incident.
It said: "Transit Police officers on routine patrol peacefully removed a intoxicated 14-year old male from a bus. Police said the juvenile was intoxicated to the point where he was unable to care for himself.
"Transit Police followed normal procedure, which is -- after police collect pertinent information, juveniles are transported to police headquarters to await release to a parent or legal guardian.
"Within minutes, a large crowd had gathered. For the safety of the juvenile, Transit Police moved him from the open shelter area into a police cruiser. The crowd then surrounded the car, and attempted to remove the juvenile from the car. By this time, several other law enforcement agencies had also responded.
"The crowd kept the police car from leaving the area. A Transit Police officer used a general burst of pepper spray in an attempt to push back the crowd, to no avail.
"The juvenile was escorted from the police cruiser to a waiting EMS unit to be examined at the scene. He was then released to the custody of his mother at 5.47pm."
The conference in Cleveland, whose full title was The National Convening of the Movement for Black Lives, saw more than 1,200 people attend to discuss police brutality to African Americans following the deaths of Sandra Bland, Mike Brown, Tamir Rice and Eric Garner.