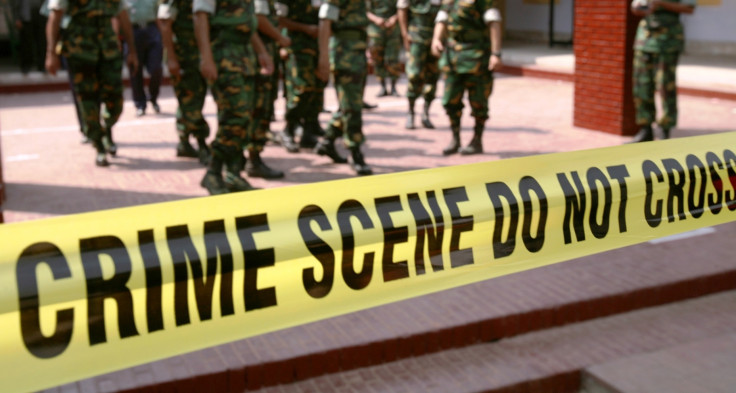 A Chicago singer who took part in the Mexican version of The Voice in 2011 has died after being shot soon after he celebrated his 45th birthday in Chicago. Alejandro 'Jano' Fuentes, who appeared in the first season of the show, was shot three times in the head on the night of 16 June. He was taken to Mount Sinai Hospital in critical condition and was declared dead at 2.07 pm, the Cook county medical examiner's office said.
According to the Chicago Tribune, Fuentes was pronounced dead soon after the shooting but he was placed on life support so his family could arrive from Mexico.
The singer reportedly got into a car with his friends after his birthday celebrations when an armed man ordered him to step out of the car before shooting him.
The incident comes almost a week after Christina Grimmie, The Voice US contestant, was shot dead in Florida on 11 June.
The police said they have no suspects as yet. A local news channel reported that they were investigating whether it was a case of an attempted carjacking or robbery.
Fuentes was shot dead in the same block where he had a performing arts studio of his own, named Tras Bambalinas, in the south west side of Chicago. The studio also served his home, according to reports.
"He was a very talented guy — one of a kind," Miguel Sanchez, a colleague who worked with him for two year in Mexico, said. He said he did not understand who would attack a man he considered his mentor.
Sanchez added: "That's why it's terrible for us, because he didn't have any enemies, he didn't have a problem with nobody. He was a gentleman."
"He was one of the most talented people I have ever known," said Victor Gulley, who helped Fuentes stage a musical last year.
Gulley added: "He could sing, he could dance, he could write the music, perform it and most importantly he could teach it. I've never ever met anyone as talented as he was in those arenas."