Chicken Run 2? Derby Hen Escapes and Turns Up 40 miles Away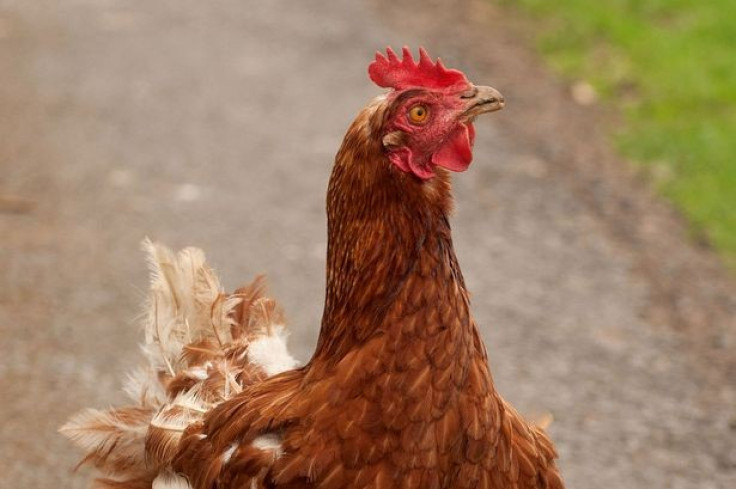 An adventurous hen that managed an escape worthy of the film blockbuster Chicken Run has been found on a farm 40 miles away.
The bold bird named Agatha snuck into a van which had arrived with a delivery at her home in Morley, near Derby, two weeks ago.
The two-year-old brown warren exited the van again when the driver opened the doors at his next delivery in the village of Hathersage.
Owner Melanie Brookes launched a Facebook campaign to find Agatha and spent hours searching in Hathersage after being tipped off about her whereabouts.
"By chance, we came across a farmer on the way to milk his cows," Brooks said.
"I asked if he'd seen a stray chicken, and he said a friend had her.
"We recognised her straight away, and she immediately came strutting over."
Brookes, 50, said her whole family were ecstatic about Agatha's return.
"I'm so pleased to have found Agatha," she said. "I know she's a chicken, but she means as much to our family as a dog or a cat.
"We haven't stopped smiling since. We missed her, she is such a character. She probably enjoyed her adventure, but I think she's glad to be home."
Chicken Run is a British stop-motion animation comedy about a band of chickens who enlist the help of a Rhode Island Red, named Rocky, to help them escape from their certain death when the owners of their farm decide to move from selling eggs to selling chicken pies.
© Copyright IBTimes 2023. All rights reserved.