It's no secret that the Democratic Republic of Congo (DRC) is home to some of the world's poorest people, despite the country sitting on a mountain of riches on an unimaginable scale. Estimates suggest that the DRC contains $24tn (£18tn) in untapped mineral wealth and some $28bn worth of gold under the soil in eastern DRC. But just who is benefitting?
Shabunda territory is located in the South Kivu province, some 3,000km east of the capital, Kinshasa. The Ulindi River flows through the area and it contains significant gold deposits, which the locals have known about for some time. In the dry season they would pan for gold, allowing them to earn some money to feed their families.
But things would change in 2013 when greater movement along the river revealed that there was more gold than previously thought. While the local population's motivations for securing the precious metal was clear, a gold rush was on the horizon, inevitably paving the way for others with less straightforward motivations to arrive.
In 2014 a privately-owned Chinese company known as Kun Hou Mining arrived and installed several dredging machines to scoop the gold out from the riverbed. The gold rush reached its peak in 2014 and 2015 and continues to this day. So how did Kun Hou Mining go about its operations and who ultimately reaped the rewards of Congolese wealth?
Did the gold boom benefit Congolese people?
A Global Witness investigation has revealed that up to $17m of gold produced by Kun Hou Mining went missing in the space of one year alone. It is likely to have been "smuggled out of Congo into international supply chains", according to a report by the non-governmental organisation.
At the same time, Kinshasa was losing out on tax revenues on artisanal gold production worth up to $38m a year from the rush because of smuggling and mismanagement by provincial authorities.
But access to the gold on the riverbed came at a price. The probe also showed that the Chinese company supplied cash and weapons to armed groups, who in turn are alleged to have made up to $25,000 a month by extorting the local miners. Illegal supplies to armed groups included AK-47 rifles, cash, communications equipment and food supplies.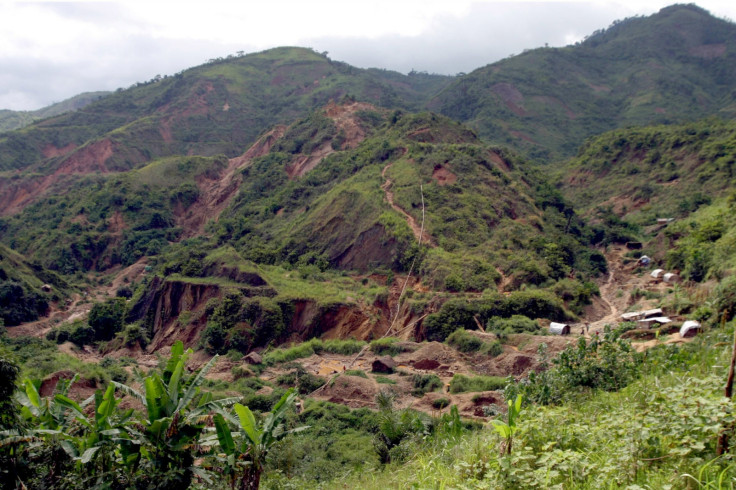 Global Witness' report includes a letter from armed groups confirming receipt of two AK-47 guns, $4,000 in cash, 24 walkie-talkies and biscuits from Kun Hou Mining in return for "collaboration and installation of their [gold-dredging] machines".
Not wanting to forego a piece of the pie, local authorities are alleged to have collaborated with the armed groups via a tax sharing deal. But the revenues collected by the authorities appear to have disappeared, depriving the state coffers and perpetuating the plight of the impoverished population.
Speaking exclusively to IBTimes UK, Global Witness' senior DRC campaigner, Sophia Pickles, said: "What we've found is rather than that gold benefitting the local people and revenues and proceeds from the gold produced going into the local coffers and being reinvested in much-needed investment, the local people were left in many cases empty handed.
"And the boom left Shabunda town as it found it: a place with no electricity, only a small handful of generators for the very lucky, no running water and no roads running in and out of the town. In 2014, at the peak of the boom, the local hospital recorded over 500 cases of malnutrition. This is at a time when $38m worth of gold was being produced.
"The question we asked is what was going on and who was really benefitting? What we found was the privately-owned Chinese company had made thousands of dollars from the boom, but that their gold had disappeared."
Referring to evidence of Kun Hou Mining supplying armed groups with goods, Pickles said: "That Chinese company was aware that many aspects of their operations in Shabunda town were illegal. Signing an agreement with an armed group and providing arms and money to armed men is illegal under Congolese law."
Pickles added: "In 2014, representatives of that Chinese company attended a conference held by the OECD [Organisation for Economic Co-operation and Development] where these Congolese laws and international laws and standards were discussed in detail. So there's no way the company couldn't have known that they were in breach of domestic law and international standards."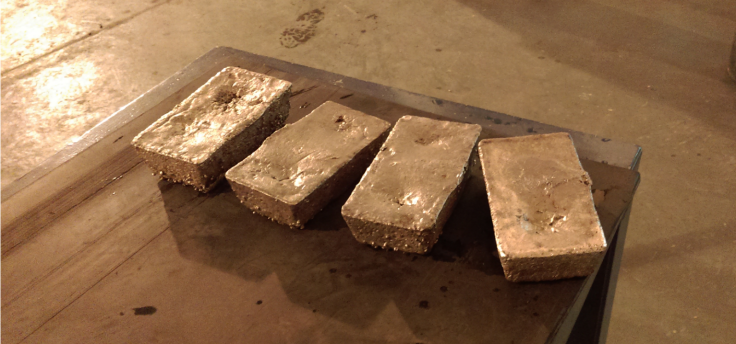 Global Witness has also found that the gold produced by Kun Hou Mining, which may have benefitted armed men, was also exported to Dubai via a company in Bukavu (eastern DRC's trading hub). The Congolese company sent the gold to its sister company, which is part of the Dubai Multi Commodities Centre (DMCC).
"Dubai also has guidelines that require companies operating within the DMCC to undertake the same supply chain checks as the companies operating in Congo and that meet the same standard that the OECD has set," said Pickles.
"What Global Witness has found through extensive analysis and research is that none of the companies involved in this supply chain were doing those checks," she added. "So what we see is that gold that has benefitted armed men and a Chinese company operating illegally in Congo has made its way through international supply chains."
So what's life like for poor people on a mountain of riches? In the words of one local person interviewed by Global Witness: "For us the population, there isn't any change, life is as it was before."
Kun Huo Mining did not reply to a request for comment. The DMCC did not provide comments.