The former chief who quit the national public inquiry into child sex abuse has criticised it as too big to succeed. Dame Lowell Goddard left under controversial circumstances after nearly a year in charge of the probe in which not a word of evidence was heard.
But the New Zealand judge said the Independent Inquiry into Child Sexual Abuse needs to be "remodelled" as it is too unwieldy and under-funded to succeed.
According to a memo seen by the Times, Goddard has urged home secretary Amber Rudd to review the inquiry which stretches back six decades, is expected to take a 10 years and will cost around £100m.
She said that it should be scaled back to focus on the present and future protection of children and also criticised the inquiry's staff for being inexperienced.
She wrote: "With the benefit of hindsight, or more realistically the benefit of experience, it is clear there is an inherent problem in the sheer scale and size of the inquiry (which its budget does not match) and therefore in its manageability.
"Its boundless compass, including as it does every state and non-state institution as well as relevant institutional contexts, coupled with the absence of any built-in time parameters, does not fit comfortably or practically within the single inquiry model in which it currently resides."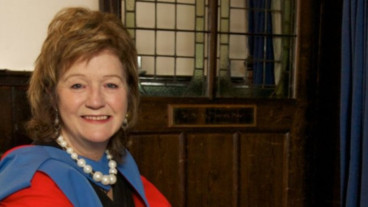 Lowell, 67, stepped down in August after reports that she had spent three months of her first year in the job either on holiday or overseas, primarily in her native New Zealand, despite her annual pay and benefits package of £500,000.
But she did not put down her quitting to the media attention, instead saying that it was hard to work in an environment where she had no familiar networks and described the job as at times being "a very lonely mission."
"Ultimately, however, I had to face a situation which I could not solve and which would continue unless challenged. I resigned to make that challenge occur," The Times reported.
Dame Lowell was asked to appear before the home affairs committee this week although it is not known if she is in Britain.
The new inquiry head is Professor Alexis Jay, a social work specialist.