Dame Lowell Goddard has stepped down as the chair of the independent inquiry into institutional child sex abuse with immediate effect. Following the decision by the New Zealand High Court judge, the home secretary sought to assure victims, saying "the work of the inquiry will continue without delay and a new chair will be appointed".
Goddard became the third person to head the inquiry after Baroness Butler-Sloss and Dame Fiona Woolf quit. Goddard, 67, announced her resignation on 4 August after it emerged that she had spent 44 working days in New Zealand and Australia in the inquiry's first year.
Goddard gave no reason for stepping down. The British government announced the inquiry into historical child sex abuse in 2014 amid allegations of an establishment cover-up following claims of a Westminster paedophile ring operating in the 1980s.
The financial package agreed with Goddard included a £360,000 ($472,000) salary, an annual rental allowance of £110,000 plus £12,000 a year to pay for utility costs. In a statement, Goddard said she initially took the job because of her "relevant experience and track record in the area."
However, Goddard continued that it was "an incredibly difficult step to take, as it meant relinquishing my career in New Zealand and leaving behind my beloved family." She added: "Compounding the many difficulties was its legacy of failure which has been very hard to shake off and with hindsight it would have been better to have started completely afresh.
"While it has been a struggle in many respects, I am confident there have been achievements and some very real gains for victims and survivors of institutional child sexual abuse in getting their voices heard."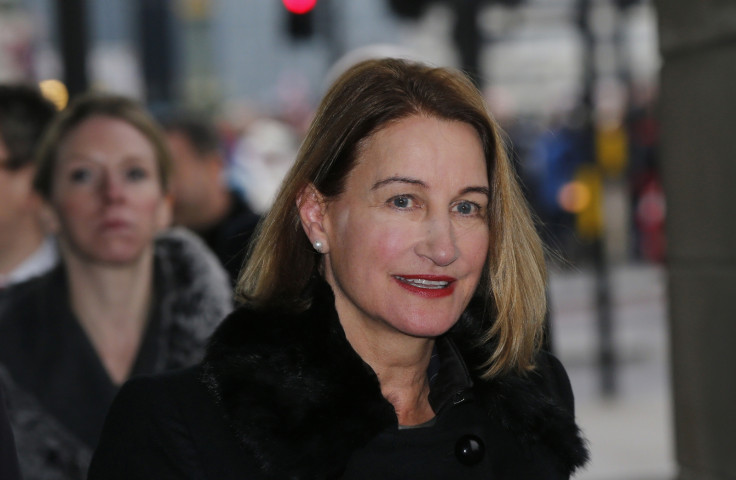 Responding to the resignation, Home Secretary Amber Rudd said she accepts Goddard's decision to resign. "I know how personally committed you have been to ensuring that the inquiry is a success for those at its heart: the survivors and the victims.
"You have consistently demonstrated your desire to leave no stone unturned in order that the voices of those victims might be heard," added Rudd.
"It is a testament to your commitment that you have taken the difficult decision to stand down now, having set the inquiry firmly on course, and allow someone else to lead it through to the end. With regret, I agree that this the right decision."
The chief executive of the National Association of People Abused In Childhood expressed profound disappointment at Goddard's resignation. "She has been hounded somewhat by the press and I think that is very regrettable and that is what the British tend to do I am afraid," Peter Saunders told Sky News.
"I think its a great tragedy she has gone but let's move on," he added. Sarah Champion, the shadow minister for preventing abuse and domestic violence, called on the government to "swiftly get a new chair so that the work can continue."