Child Labour: Father Walks 500km to Rescue Children from Human Traffickers in Nepal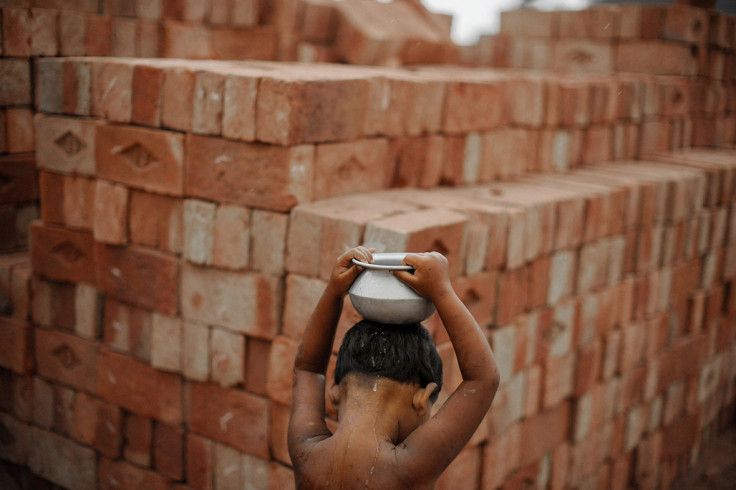 An Indian man walked 500km to rescue his three children from human traffickers.
The man known only as Jagram, disguised himself as a beggar and embarked on a 20-day-long journey from Bahraich district in Uttar Pradesh state in Northern India to Kathmandu in Nepal, after his sons had disappeared from their house, reported the Hindustan Times.
After almost three weeks of travel, Jagram found the children working as bounded labourers in a brick-making factory in Nepal's capital city Kathmandu.
As there was no apparent way to free his sons, Jagram decided to start working at the factory to get closer to them - he found four other children from his village.
Jagram asked the seven children not to reveal his identity and worked at the factory until one night, after security left, he fled with them.
The fugitives hid in a field, and the next morning took a bus to the Nepalgunj municipality which borders India's Uttar Pradesh state, and is mere kilometres from their home in Bahraich district. It is here they were caught by the traffickers.
Jagram convinced the traffickers that he would return to his village and they could take the children.
However, as soon as they let him go, he informed local police about what had happened. Officials raided the factory and arrested the owner and one of his aides.
Officers alerted authorities in Uttar Pradesh (UP), and contacted NGO Childline, a toll-free telephone helpline for street children.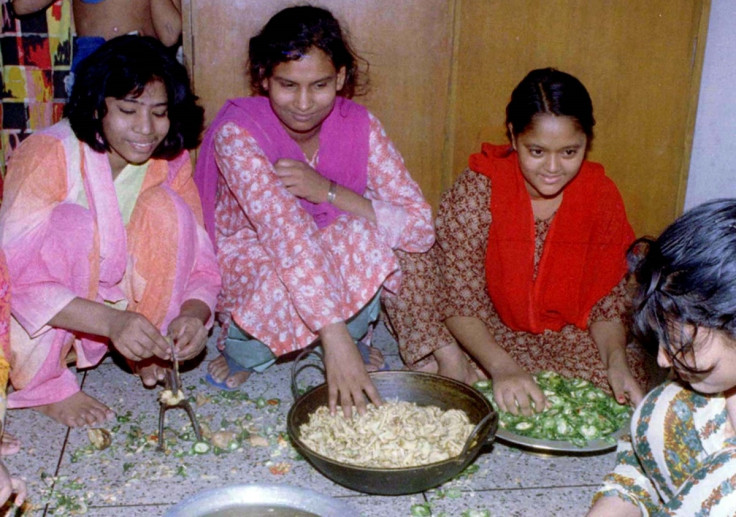 Young girls rescued while being smuggled out of Bangladesh by traffickers prepare to cook at a safe home run by Bangladesh National Women Lawyers' Association in Dhaka
The children were escorted to the international border and handed over to UP police who sent them home.
"I dreamt of educating my children and giving them a better life. When flood ravaged my village in 2013, I moved to Lucknow and worked at a construction site while my wife and the three children stayed in the village. I returned on hearing that my sons had gone missing," said Jagram.
He added that the more than 100 children at the factory in Nepal were working in "inhumane condition".
Child trafficking
Hundreds of thousands of children are trafficked every year in India, which has a high incidence of child labour.
According to child activist Kailash Satyarthi, who won the 2014 Nobel Peace prize together with Pakistani activist Malala Yousafzai, it is estimated that at least 60 million children in India are forced into work.
The Indian government enacted the Child Labour (Prohibition & Regulation) Act, 1986 and the Child Labour (Prohibition and Regulation) Rules in 1988.
According to a 2005 Government of India NSSO (National Sample Survey Organisation) report, child labour incidence rates in India are highest among Muslims, about 40% higher than Hindu.
Child labour in the Dalit community, the lowest caste according to India's system, is 2.8%.
© Copyright IBTimes 2023. All rights reserved.