Kailash Satyarthi: The Nobel Peace Prize Winner who Fights Child Labour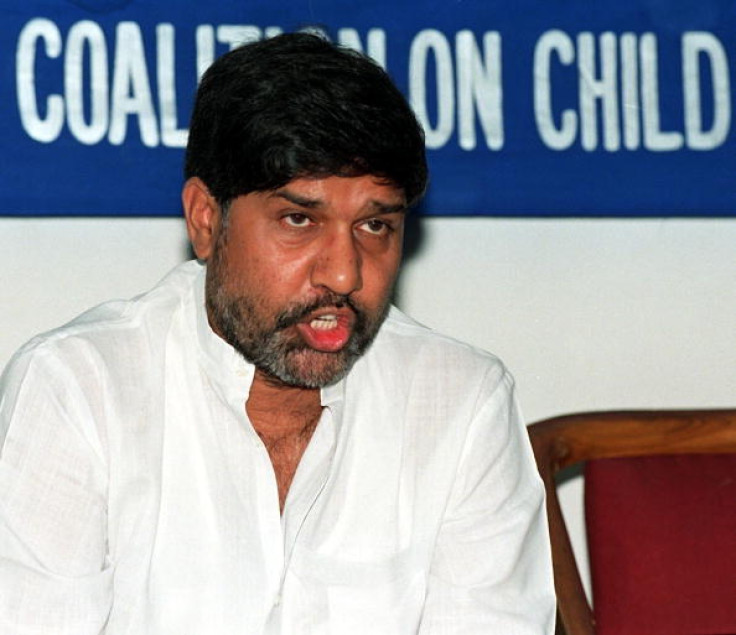 Indian activist Kailash Satyarthi has been awarded the 2014 Nobel peace prize for his commitment to guaranteeing children's rights and ending human trafficking.
Satyarthi - who was born in 1954, in Vidisha, India - has been fighting against child labour for decades.
"Showing great personal courage, Kailash Satyarthi, maintaining Gandhi's tradition, has headed various forms of protests and demonstrations, all peaceful, focusing on the grave exploitation of children for financial gain," Thorbjørn Jagland, chairman of the Norwegian Nobel Committee, said on Friday [10 October].
The prize was also awarded to Pakistani women's rights advocate Malala Yousafzai who, at the age of 17, has become the youngest ever person to receive the award.
"Satyarthi has also contributed to the development of important international conventions on children's rights," Jagland continued.
"It has been calculated that there are 168 million child labourers around the world today. In 2000 the figure was 78 million higher. The world has come closer to the goal of eliminating child labour."
In 1989 Satyarthi founded an organisation, Bachpan Bachao Andolan, or Save the Childhood Movement, which advocates children's rights and the end of human trafficking.
He is also head of the South Asian Coalition on Child Servitude (SACCS), which is believed to have freed nearly 40,000 children who were forced to work.
Satyarthi worked with several NGOs, including the Global March Against Child Labour and the International Centre on Child Labour and Education (ICCLE) to fight against child exploitation.
Satyarthi also chairs the Global March Against Child Labour, a group of 2000 organisations and trade unions in 140 countries.
He created the labelling system Goodweave ( previously knowns as Rugmark) which monitors and certifies that rugs produced in South-Asia are not manufactured by children.
The Nobel Prize winner has been a member of the United Nations Educational, Scientific and Cultural Organisation (UNESCO).
He lives with his family in New Delhi, India.
© Copyright IBTimes 2023. All rights reserved.