"We have a crisis on our hands," said Nyaradzayi Gumbonzvanda, the African Union (AU) Goodwill ambassador, as he spoke about child marriage in Africa in July this year.
Following the AU's launch of the Campaign to End Child Marriage in Africa, leaders from Africa joined other governments from around the world in adopting the United Nations Sustainable Development Goals, including a target to end child marriage in the next 15 years.
The issue became a high priority topic for the media, but the United Nations Children's Fund (Unicef) currently estimates that the number of married girls in Africa could well rise from 125 million to 310 million by 2050 if no substantial progress is made to prevent child marriage.
"Child marriage has grabbed media's attention, but it is not just about speaking. It has to be genuine commitment," Agnes Odhiambo, researcher with the women's rights division of Human Rights Watch, told IBTimes UK from Nairobi.
Since 1990, child marriage in Africa has halved among the richest but has remained the same among the poorest. Girls in rural areas and those from the poorest households are "twice as likely to become child brides" than girls from urban areas or the richest households.
'I tried to kill myself by drinking rat poison'
Marrying early often means girls drop out of school, are exposed to domestic and sexual violence, and increases serious health risks and death from early pregnancies and HIV, ultimately trapping young girls in poverty.
Child marriage is both physically and psychologically damaging.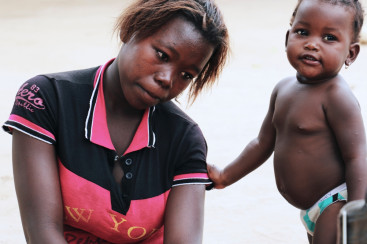 A Zimbabwean girl, Confidence, recalled how, aged 14, she was forced to marry a 42-year-old man. Her husband married two more wives, who chased her away. When she tried to go back to her family, her aunt and mother turned her away, saying they had already accepted lobola, bride price, from him.
"He used to beat me and shout at me. He refused to let me continue with school. After two years of marriage, life was so difficult for me that I tried to kill myself by drinking rat poison. I was in hospital for one week after which my family finally took me back," Confidence, now 22, said under condition of anonymity.
She added: "Child marriage ruined my life. Now I do not work and cannot find a job because I stopped going to school."
Discrimination, poverty and religion
Despite diversity across regions and communities, many common threads lead to child marriage and its destructive consequences. In sub-Saharan Africa, a staggering 40% of girls marry before the age of 18, and African countries account for 15 of the 20 countries with the highest rates of child marriage, according to Unicef.
"Child marriage is a complicated phenomenon, and factors that contribute to the practice are countless, and include poverty, gaps in laws, lack of education, religious beliefs and traditions. When you come to the solutions to end child marriage, it cannot be a single solution," Agnes Odhiambo, a researcher with the women's rights division of Human Rights Watch (HRW), told IBTimes UK from Nairobi, Kenya.
In a new report, HRW outlined that poverty is commonly cited by girls and family members as a driving factor to marrying young. For poor families, with little money even for food and basic necessities, marrying their daughter early is an economic survival strategy, the rights group said, as it means one less child to feed or educate.
In South Sudan, for instance, dowry payment is a key driver of child marriage since families see their daughters as sources of wealth. Anita G, 19, told HRW that her father forced her to leave school to get married when she was 16 and in her second year of secondary school. "My father said he did not have money to support my schooling. I then discovered that he had already received 20 cows as dowry for me."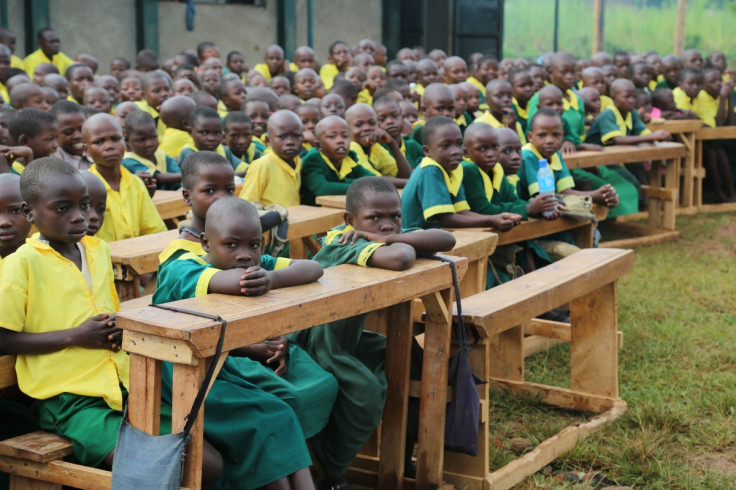 A marriage is usually sealed after a man or his family negotiates and pays a dowry to a woman's family in the form of cattle, other animals, or, increasingly, money. "My mother tried to reason with my father to allow me to continue with school, but my father said I had to marry. He said: 'Once dowry has been taken, it cannot be returned.'"
Other families believe that giving their daughter away in marriage may give her a chance for a better life, as marrying means girls go to live with their husbands' families.
As Odhiambo outlines, religious beliefs are often a driver of child marriage. In a number of sects in Zimbabwe encourage the marriage of young girls between 12 and 16 years old, "to make sure they do not sin by having sexual relations outside marriage", according to a midwife in the Johane Masowe Shonhiwa Apostolic faith.
A less know, yet important driver of child marriage, is the limited understanding many teenagers have of sexual intercourse, its consequences, or contraception. Indeed, adolescent pregnancy outside of marriage, or the fear that adolescent girls will get pregnant, often means the young girl becomes a bride.
National and international efforts needed
Leaders have shown a strong commitment to eradicating child marriage, Odhiambo said, highlighting the May 2014 launch of the continent-wide campaign to end its practice, and the appointments in Ethiopia of Fatima Delladj-Sebaa as a new AU special rapporteur on child marriage and Gumbonzvanda as a goodwill ambassador.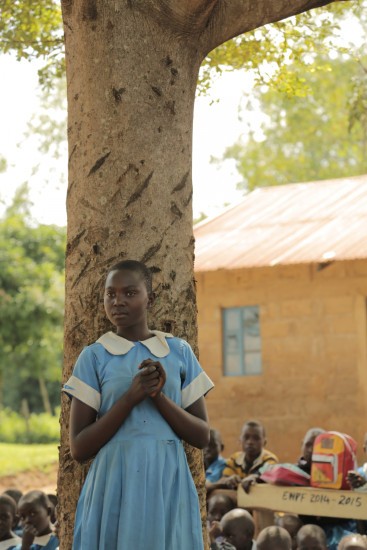 Efforts to end the curse of child marriage have been undermined by the inability of a number of African governments to nationally coordinate action.
Odhiambo explained: "Often what we find is that the responsibility to address child marriage is that of the ministry of gender, because it is seen as a gender issue. It is more than that, and in order to stop it, every government ministry is relevant and needs to be involved, in coordination."
Governments need to increase community awareness, engage traditional and religious leaders, improve education for girls, improve livelihoods for families – a process which requires the coordination of a number of government bodies such as the ministries of health, education and finance, and external actors including international donors, UN agencies, and civil society groups.
The researcher added: "You cannot have the ministry of education saying it is trying to improve the enrolment of girls in school if the ministry of finance fails to free budget."
In Malawi, for example, non-governmental organisations (NGOs) are leading different activities – some helping girls access school, others exchanging with communities or educating parents – but Odhiambo said the government is failing to coordinate efforts made by these external players.
Legal frameworks, which can play a powerful role in transforming norms and protecting girls' rights, meanwhile, could curb a number of hurtful customary practices. At least 20 African countries still allow girls to marry below the age of 18 through their minimum age laws – or through exceptions for parental consent or judicial approval.
On an African regional level, Odhiambo said, governments need to work hand in hand by sharing national approaches.
Did you know?
From African and Indo-Pacific countries to Britain and the US, 15 million girls marry before the age of 18 each year.
This amounts to 41,000 girls a day; 28 girls a minute; one girl every two seconds.