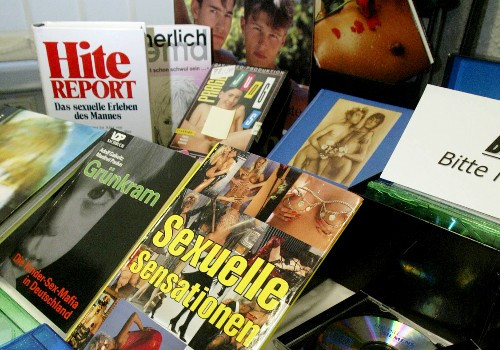 A Ukrainian national accused of operating a wide network of child pornography pleaded not guilty in a US court on Wednesday.
Maksym Shynkarenko, 33, was represented in the US District Court in Newark by a court-appointed attorney, Linda Foster. He remains in custody as no bail request was moved by the attorney.
Shynkarenko, hailing from the eastern Ukrainian city of Kharkiv was charged on Monday in New Jersey for allegedly running a Ukrainian-based child pornography website which apparently had customers around the world.
He was charged with 32-count indictment for trading tens of thousands of hardcore pornographic materials including images and videos that showed infants, toddlers and teenagers being sexually abused, mostly by adults.
If convicted on all the counts, Shynkarenko could face upto life in prison.
Shynkarenko was arrested in Thailand while he was on a vacation in 2009 and had been in custody since then. He was fighting the US extradition since then, but was sent to US custody over the weekend.
His activities first came to the notice of the US Immigration and Customs Enforcement's investigative wing in 2005 when they snooped on the computer of a New Jersey customer of a child porn website, allegedly run by Shynkarenko.
US investigators suspect three more accomplices with him, two from the Ukraine and one from Russia.
Shynkarenko operated by selling the website accesses to clients across the world and by charging them under unsuspecting names to avoid detection by credit card firms. Customers were also warned to lie in case of a police interrogation.
According to an Associated Press report quoting US attorney for New Jersey, Paul Fishman, 560 convictions from 47 US states were done so far.
Nearly 10 to 50 customers a day were attempting to access sites allegedly run by Shynkarenko with names including Illegal.CP, The Sick Child Room, Hottest Childporn Garden and Pedo Heaven, before they were shut down in 2008, the AP report said, quoting prosecutors.
Meanwhile, the Ukrainian government maintained that they would try to defend Shynkarenko since he is "innocent" and as the investigators found no evidence of him committing the crime.
His mother, Tetyana Cherenok, told AP that the arrest is a case of mistaken identity for another man with the same first and last name.