Several hundred child soldiers are reportedly fighting on the frontline for Islamist rebels against French and Malian forces, it has been claimed.
Since overrunning northern Mali in April 2012, Islamic groups Ansar Dine, the Movement for Unity and Jihad in West Africa (MUJAO), and Al-Qaida in the Islamic Maghreb (AQIM), have been recruiting and training local children as young as 11, Human Rights Watch (HRW) reported.
Some of the children, many armed with Kalashnikovs, have contributed directly to the Islamists' push southwards towards the capital of Bamako and are squaring up for a counterattack led by the French army.
Witnesses told HRW that numerous child soldiers had participated in taking the city of Konna, which triggered French intervention in its former colony.
Dozens of other teenage recruits were being sent from training camps in the north to bolster rebel positions on the frontline.
"After the fighting died down, we went to the entrance of the town to see them. I was shocked to see about a dozen children among them, several were only 12 or 13 years old, all armed with big guns, and working alongside the big men," a Konna resident told HRW.
Konna was the target of French airstrikes and fighting between rebels and Malian forces were continuing in the area.
French ground troops have also engaged in close combat with insurgents in the streets of the town of Diabaly, west of Konna.
Speaking to IBTimes UK, HRW senior researcher Corinne Dufka was unable to confirm the presence of child soldiers in Diabaly because phone lines were down but she did not rule out the possibility.
"These [rebel] groups seem to be wilfully putting scores of children directly in harm's way," she said.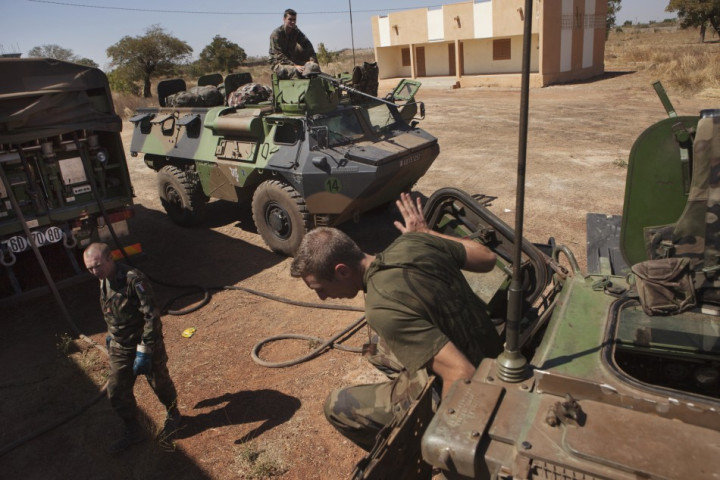 Recruitment and training
According to Dufka, there have been several waves of child recruitment since Islamists took over northern Mali. The last occurred just after the UN Security Council adopted a resolution paving the way for military intervention in October.
Children are trained to fight, use firearms and throw grenades and made to study the Koran in various camps in the Timbuktu, Kidal, and Gao regions.
"[I saw] an Islamist with a beard teaching four or five kids around 12 to 14 how to shoot. It was behind the military camp of Timbuktu. He'd given them a firearm and they were firing in the air," a Timbuktu resident said.
Children are not recruited forcibly but often join the rebels under pressure from older family members who are attracted by a wage offered by the Islamists.
AQIM and MUJAO fund themselves through kidnappings and lucrative trafficking activities and can afford to pay well in such a poor country.
Trained children are used to staff checkpoints, conduct foot patrols, guard prisoners, prepare food for senior militants and implement the punishment prescribed by sharia law.
"The Islamic Police patrol in groups of two or three - very often including child soldiers armed with AK-47s," a Gao resident told HRW.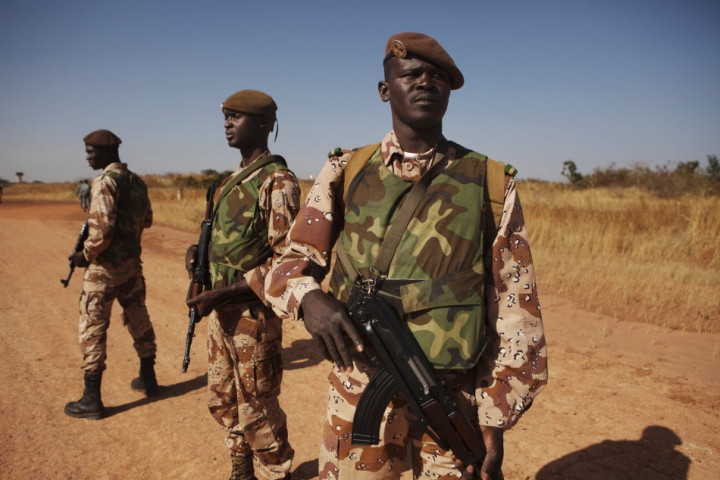 A woman in the same city described how an armed group of children aged between 12 and 15 beat a female fruitseller for disrespect because she refused to cover her head.
"She yelled, 'I'm older than your mother and you're telling me to cover my head!' They beat her, hitting her many, many times until she broke down."
Another witness reported how most of the guards of a Timbuktu jail where he was held for allegedly stealing a mobile phone were underage, Dufka said.
She said that all three Islamist groups make much use of child soldiers. Between 200 and 300 minors are estimated to be involved in the conflict.
Dufka called for France and other forces fighting the insurgency to "take extra care" to avoid harming children in the conflict.
"It is the responsibility of Islamists to take children out of their ranks and release them back to their families," she said.
"It is extremely difficult to differentiate, especially during an airstrike, but they [French and African troops] have to be aware that there are children and take extra care, especially on ground operations," she added.
READ: Mali Conflict: Counter-Terrorism Local Policy Only Way to Win the War
France's Operation Serval in Mali: Hollande's Gamble in Former African Colony
Mali Conflict: French Ground Forces Prepare to Strike Islamist Rebels [VIDEO]