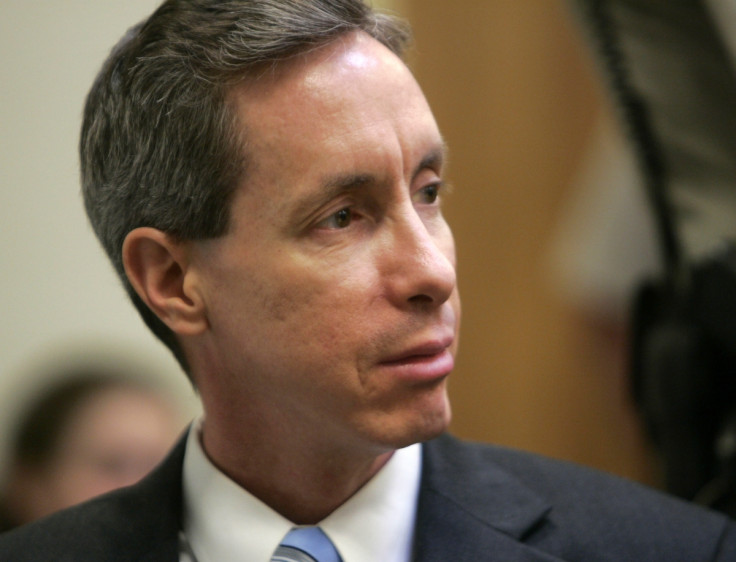 Two adult children of imprisoned polygamous Mormon sect leader Warren Jeffs have alleged he sexually abused them when they were minors. Becky and Roy Jeffs, who recently left the Fundamentalist Church of Jesus Christ of Latter-Day Saints (FLDS), made their claims to CNN's Lisa Ling on This is Life.
According to CNN, Becky first revealed the abuse to one of her sisters, after her sister also alleged that she experienced sexual abuse as a child. "I thought, I'm not the only one molested, he's done it to her it must be something that was in his nature," Becky tells Ling on the show airing on 30 September. "Where does it end? If he had this in him, how can I trust him? How is he really our prophet?"
In previews for the show, Roy claims one of his earliest memories is of his father sexually molesting him. "I was about four or five years old and this is where my dad did it," Roy says as he points to a brick home. "I remember him telling me, 'You should never do this.' And then he did it to me."
When asked by Ling how many children she thinks her father has molested, Becky responds: "I don't know, sometimes I think 10, 20. I hope it's not more than that."
The siblings are reportedly among four of Jeffs's children who have left the sect based in the twin cities of Colorado City, Utah and Hildale, Arizona. Jeffs, who is serving a life sentence, plus 20 years, for the aggravated sexual assaults of a 12-year-old girl and a 15-year-old girl, reportedly fathered around 60 children with his estimated 78 wives. The 59-year-old claimed the two young girls were his "spiritual wives".
Despite his 2011 conviction and imprisonment, Jeffs is still in control of the 10,000-member Fundamentalist Church of Jesus Christ of Latter-Day Saints, CNN reported. The Mormon sect openly practices polygamy, which was denounced by the mainstream Mormon church over a century ago. According to CNN, Jeffs' attorneys did not comment on the allegations.