Nearly 2,07,000 children between the age of 11-15 start smoking every year, according to a new report published by Cancer Research UK.
The new figures indicate a jump of 50,000 children starting to smoke in 2011 compared to 2010, when the number was pegged at 157,000. The 2011 numbers are more similar to the late 2000s when the number of children under the age of 16 smoking were high. The 2010 figures were an aberration to the current trend in recent years.
This means that everyday, around 570 children are smoking a cigarette for the first time in their lives.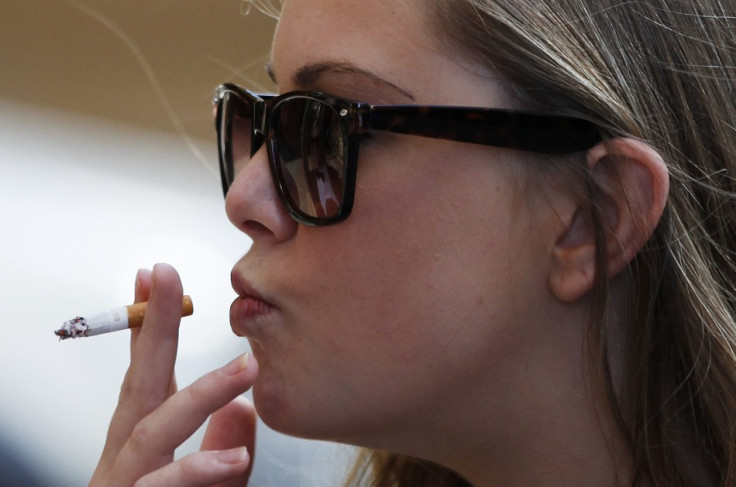 The latest study showed that roughly 27 per cent of children under 16 have smoked a cigarette at least once, which is equivalent to a million children in the UK who have tried smoking once.
Sarah Woolnough, Cancer Research UK's director of policy and information, said, "With such a large number of youngsters starting to smoke every year, urgent action is needed to tackle the devastation caused by tobacco. Replacing slick, brightly coloured packs that appeal to children with standard packs displaying prominent health warnings, is a vital part of efforts to protect health. Reducing the appeal of cigarettes with plain, standardised packs will give millions of children one less reason to start smoking.
"These figures underline the importance of sustained action to discourage young people from starting. Smoking kills and is responsible for at least 14 different types of cancer. Standardised packaging is popular with the public and will help protect children. We urge the government to show their commitment to health and introduce plain, standardised packs as soon as possible."
Last year, the government set up a consultation committee to see whether plain packaging of tobacco products made any significant difference. Anti-tobacco lobbyists welcomed the move but opponents said plain packaging would lead to a loss of jobs and an increase in counterfeit and illegally produced tobacco.
In November 2011, the Australian government passed a plain packaging legislation becoming the first country in the world to sell tobacco in that manner.